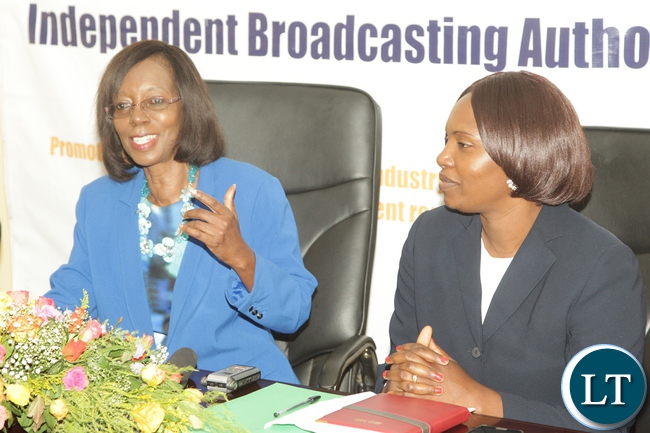 The Independent Broadcasting Authority (IBA) says it will strengthen its Inspectorate Unit in the two-year strategic plan.
IBA Director General, Josephine Mapoma said the Plan which runs from 2018 to 2020 is aimed at monitoring the conduct of radio and television (TV) stations in the country.
Ms. Mapoma said the broadcasting stations in the country need to be ethical, professional and abide by the rules and obligations of the land.
She was speaking in an interview with ZANIS.
Ms Mapoma noted that some of the information fed to the members of the general public is in bad taste hence the IBA Inspectorate Unit will monitor the programme contents.
"We shall strengthen our Inspectorate Unit this year so that radio and TV stations know the Dos and don'ts in broadcasting industry," Ms. Mapoma said.
She stated that some of the erring radio and television stations will be summoned and provided advised accordingly.
Ms. Mapoma has also urged Journalists in the country to verify information which goes viral on social media with relevant authorities to avoid embarrassing their respective stations.
She said journalism calls for accurate reporting and professionalism in the dissemination of information to the public.
Meanwhile, Ms. Mapoma said IBA will work together with the Ministry of Information and Broadcasting Services, Zambia Music Copyright Protection Society (ZAMCOPS), Zambia Association of Musicians among others to help grow the broadcasting industry in the country.
She further said IBA will this year conduct public hearings to collect views, comments and suggestions from the people.
Ms. Mapoma added that both radio and TV stations in the country should ensure that they are consistent in remitting royalties to ZAMCOPS.
[Read 16 times, 1 reads today]