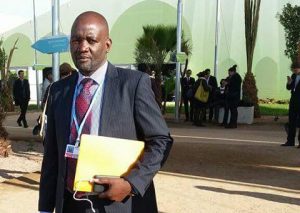 Minister of Water Development, Sanitation and Environmental Protection, Lloyd Kaziya has directed Kafubu Water and Sewerage Company (KWSC) to demolish all structures build on the water utility company's sewer and water lines.
Mr. Kaziya who is also Matero Member of Parliament says government has reiterated on many occasions that it will not entertain people that have encroached on various installation lines.
He further stated that the state will not allow to be subjected to unnecessary pressure of sourcing for funds to install new networks as a result of irregularities by a few individuals.
ZANIS reports that the Minister added that government structures built on top of water and sewer networks will also not be spared.
Mr. Kaziya said after touring some maintenance and rehabilitation works on both water and sewer systems being undertaken by KWSC in Ndola's Mine Masala compound yesterday, the company owes no one an apology but get court orders and raze the illegally build structures.
He was responding to questions by Journalists following complaints from the water utility firm that it is having challenges to work on installations where various structures have been erected on top.
Meanwhile, Mr. Kaziya has expressed delight after learning from the residents of masala that KWSC has put an end to sewer problems which the compound was faced with.
The Minister said government is committed to ensuring that its citizenry is provided with quality water and sanitation services.
Before now, Mine Masala residents used buckets to answer the call of nature, a situation that put them at risk of contracting diseases.
[Read 25 times, 1 reads today]