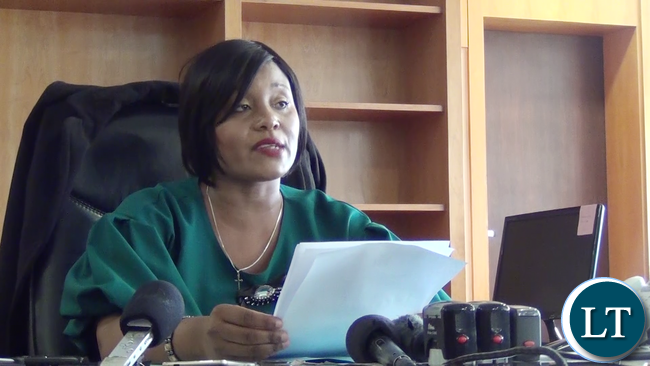 Government says it is saddened with the continued abuse of social media by sections of society describing it as appalling and undemocratic.
Information and Broadcasting Services Minister Kampamba Mulenga says in view of this, government is planning to introduce an act to be debated in parliament which is hoped will regulate and penalize those found wanting.
Ms Kampamba who is also government spokesperson said it was sad that the gross and rampant abuse of social media has continued targeting especially those in leadership and women.
Ms Kampamba said while democracy and freedom of expression has to be upheld, some individuals and groups have made it a point to use social media thinking it will get them to power.
The minister who is Kalulushi Member of Parliament said ZICTA through The ministry of transport and communication is working round the clock on how best to reverse the trend.
Ms Kampamba said it was time social media was used for educating and promoting morals that will improve the country's development and image. He said it is not the wish of government to stifle freedom of expression and the media but Zambians should be responsible in the manner they handle social media.
Meanwhile Ms Kampamba says PF members of parliament are pleased and thanked President Edgar Lungu for having spared time to tour the province.
Speaking on behalf of other PF members of parliament based on the Copperbelt, Ms Kampamba said the visit of the president has re-energized them as MPs and demonstrated the president's commitment to address problems affecting the region.
The parliamentarian said in an interview with ZANIS in Kitwe that there is need for Zambians to allow the president to enjoy his presidency as the undertakings he was carrying out were important to the country.
Ms Kampamba described as surprising at the continued attacks on the head of state by the opposition who always are looking faults in him.
[Read 10 times, 1 reads today]