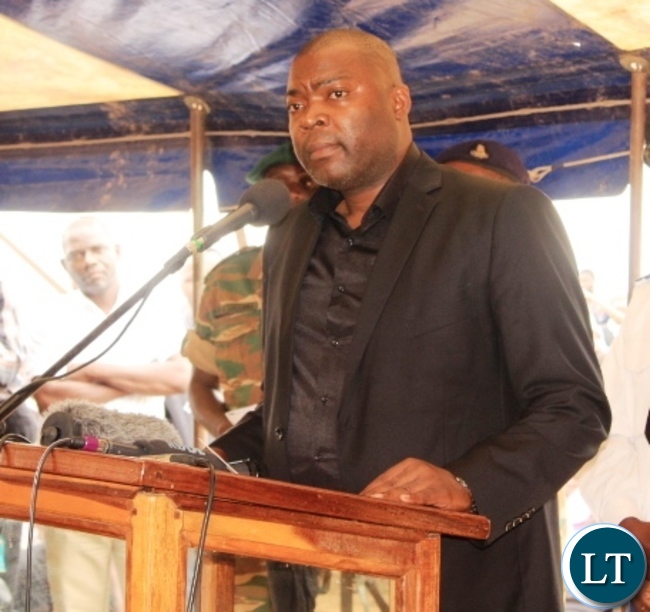 [dropcap]L[/dropcap] usaka Province Minister, Bowman Lusambo says he is committed to delivering quality services to the people in the region.
Mr. Lusambo said he has not come as a boss but to work and contribute his experience to developing Lusaka Province.
The Provincial Minister was speaking when he met senior management team at Lusaka Provincial Administration.
Mr. Lusambo called on civil servants in the province to ensure that they work as a team in delivering services to the people.
He urged the officers to be patriotic in their work and not to sabotage the leadership of President Edgar Lungu.
Mr. Lusambo noted that there is need to develop the province with modern infrastructure stating that districts such as Chirundu need to be opened up because it is an entry point between Zambia and neighboring Zimbabwe.
He reiterated that the issue of cholera is a resolvable issue adding that there is need for people to change their mindset over the epidemic.
And Lusaka Province Permanent Secretary (PS) Charles Sipanje said government will soon procure seven vehicles for all the District Commissioners in the province.
Mr. Sipanje said this will help to cushion the transportation challenges in the districts.
He has also assured that all the on-going development projects will be completed in due course.
[Read 27 times, 1 reads today]