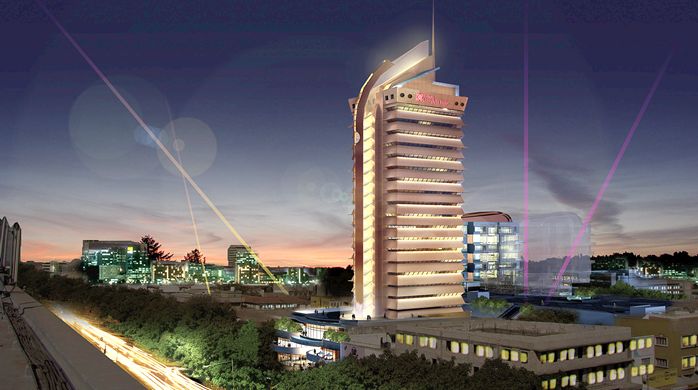 MINISTER of Tourism and Arts Hon. Charles Banda has said he is excited that the first Hilton Garden Inn Hotel will soon open doors to the public in Zambia.
Speaking when the hotel General Manager Kudzayi Nheweyembwa paid a courtesy call on him at his office this morning, the Minister said there is need for hotel infrastructure in all areas of interest.
He said the good news coming from the Hilton is that they have already set a target market and that the hotel will provide the kind of accommodation that the different clientele are look for.
Hon. Banda said the investment is welcome to Zambia and that his Ministry will support it by giving all the support required for the hotel to succeed.
And Mr. Nheweyembwa said National Pensions Scheme Authority (NAPSA) owns the hotel and Hilton comes in as brand and operators.
He said the hotel currently employs 110 members of staff with a strong focus on youth employment with 45 percent of the staff below the age of 30 and 25 percent below the aged of 25.
Mr. Nheweyembwa said the hotel is also in the process of signing of a second hotel in Lusaka because Zambia appears to provide a huge potential in tourism and that Hilton is here to stay.
Hilton Garden Inn Hotel is an American brand but has been in Africa for over 50 years with presence in 17 countries.