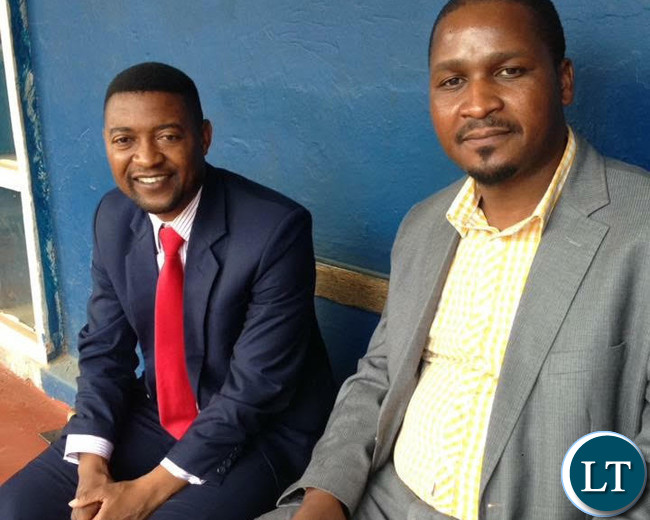 Patriotic for Economic Progress leader Sean Tembo says the opposition UPND members of Parliament have no solid ground to impeach President Edgar Lungu.
Mr Tembo says the issues raised by the opposition do warrant for an impeachment adding that the matters raised in the impeachment motion are baseless.
President Tembo charged that the motion is not reasonable enough to gainer the support of other members of Parliament.
He advised UPND members of Parliament to refrain from using the impeachment to settle old scores.
Mr Tembo said the issues contained in the impeachment motion should have been used during the elections to punish President Lungu.
Patriotic for Economic Progress leader said this yesterday when He featured on CBC TV programme "On record".
On 22nd March, 2018 the UPND opposition members of Parliament led by Mazabuka Central MP Garry Nkombo moved the motion of impeachment.
And Freedom fighters in Mansa has called on the people of Zambia to ignore those calling for the impeaching of the president.
Freedom Fighters Association of Mansa Chairperson Cyprian Mulonda says the impeachment motion is motion that is being driven by those with a motive to fulfil their personal interest.
ZANIS in Mansa reports that Mr Mulonda said this in interview in Mansa today.
Mr Mulonda has since urged Members of Parliament and opposition parties to put aside their differences for the good of the nation adding that motions like the impeachment will not help the country in anyway.
And Mansa District Freedom Fighter Association Publicity Secretary Stanslous Kambobe has called on people to value the peace that the country is enjoying.
Mr Kambobe says the association listen to the lies from people who are risking the peace of the nation for their selfish ambitions.