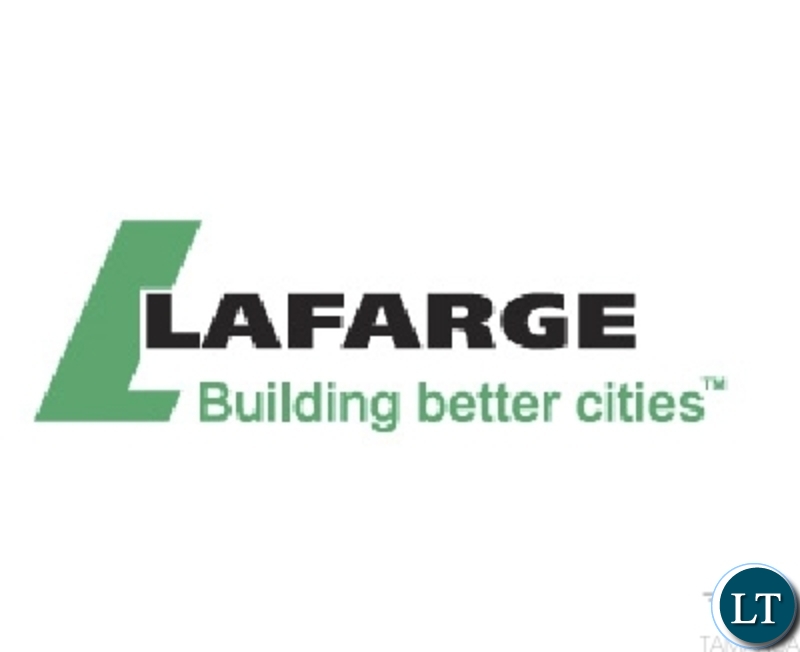 Lafarge Zambia has moved swiftly to deny reports that workers at its Ndola plant are subjected to intimidation, harassment and physical abuse by a Plant Manager of Indian origin.
Reports have emerged that Mr. Samba Katari, the newly appointed Plant Manager at Lafarge Ndola has created a hostile working environment by firing a number of Zambian workers and forcing some to resign out of frustration.
It is further alleged that Mr Katari has cancelled all supplier contracts owned by Zambians and replaced them with that of Indian businesses.
Further allegations are that the Plant Manager also terminated the contract of the mineral water supplier and replaced it with a new and unknown brand called Skydrop water which is said to be untreated tap water.
"He uses bad language to employees, his fellow managers and visitors. The union has been approached on several occasions over the matter but it seems the Lusaka management protects him.
Recently, he insulted a lady working for the contractor who later reported him to the police. He refused to go when summoned which made police follow him and apprehended him from his office, the case is still on," the source said.
"On another incident, he followed our colleague a quality manager Mr. Austin Kaluwe to his hospital bed and began shouting that he was just pretending and lazy and insulting him in the presence of his wife, the wife reported to the hospital management and this sadist was sent away, the man died two days later."
The source alleged that the Plant Manager is busy laying off workers by giving them flimsy charges adding that from the time he came, a lot of people have lost their jobs.
The source added that Mr Katari has worsened the conditions for the two remaining contractors offering engineering services to the plant saying contractor employees are now receiving about K400 to K700 as monthly salaries.
"He removed and fired a qualified medical practitioner and left an unqualified one to run the plant clinic so that he can by controlling her. He did the same in accounts and purchasing departments. All items bought at the plant now are of Indian origin. He ruthlessly removed an employee from a company house situated along Chikola road in Itawa and later sold it to his fellow Indian," they claimed.
The source also alleged that Mr Katari is busy bragging that the government cannot do anything to him because of the Easter Lungu Lafarge Foundation which he claims has connected him to top government officials.
"Our appeal to the Minister of Home affairs Mr Kampyongo, the Minister of Labor and the Managing Director is for you to intervene in the matters at Ndola plant before a lot of people lose their jobs and the plant brought down to its knees."
But when reached for a comment, Lafarge Zambia Communications and Corporate Affairs Manager Glenda Masebe-Kamalata denied the allegations.
Mrs. Kamalata said preliminary investigations were conducted to verify the allegations but did not find any evidence to support such allegations.
She said Lafarge takes this kind of allegations very seriously and that the company has a strong commitment to human rights and integrity.
"We promote an open culture where everybody feels secure in seeking advice or raising concerns. We also recognize that we have a responsibility to be an example in our industry, when it comes to corporate behavior," Mrs. Kamalata said.
She added, "Any problem should be reported to management and each employee can make use of the Lafarge integrity line that allows allegations to be reported anonymously."
On the issue of workers drinking untreated tap water, Mrs. Kamalata said the Ndola Plant found out that its water supplier was not operating in accordance with the Zambia Bureau of Standards and that the contract has since been terminated and the process to engage a different water supplier in underway.
"Excluding this water contract, there has no major change in our list of suppliers recently," she said.
[Read 78 times, 1 reads today]