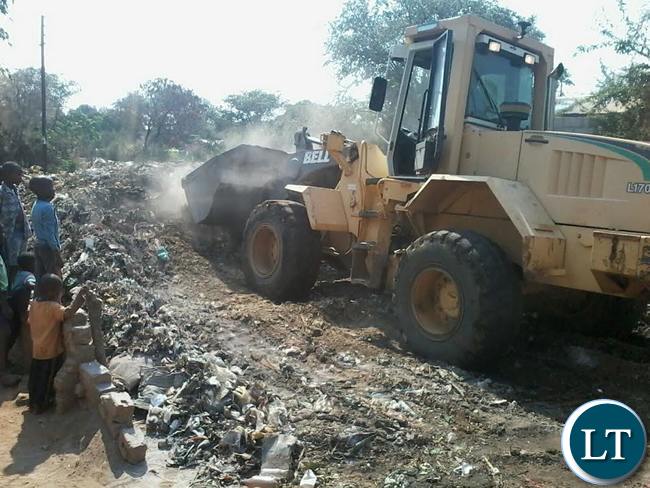 By Peter Sinkamba
The Green Party says it supports the newly introduced monthly national sanitation day under which citizens will be required to dedicate three hours of the last Saturday of each month to clean up the environment. However, the Green Party says the programme which has been dubbed as the "National Day of Cleaning" is likely to flop due to lack of wide consultation on the part of Government. The party has urged Government to rethink the implementation strategy of the programme.
"As the Green Party, we support the National Day of Cleaning because this programme speaks to our Vision Green 2030. Our mission as the Greens is to develop and implement policies, laws and strategies which guarantee sustainable management of our natural resources in order to meet basic human needs unconditionally, and to ensure that present and future generations have full opportunities for personal and collective development," says party president Peter Sinkamba.
"The programme speaks to ecological sustainability which is one of the green agenda strategies. Sustainability is really the heart of Green Party thinking. A sustainable nation is one that considers the welfare of its descendants for at least seven generations. We can only achieve that if we are wise stewards of the earth, which includes cleaning and greening our environment all the time.
"However, to achieve this, we need to secure three pillars. First of all, we must put in place realistic regulations and strategies. Secondly, there must be realistic and sustainable economic resources set aside to drive the green agenda. Thirdly, the majority of stakeholders must buy into the programme. It appears to us, as the Green Party that the three pillars have not be adequately taken into consideration, and for that reason, this programme is likely to flop," Mr. Sinkamba said.
He said in terms of the first pillar, either a voluntary or regulated lock-down strategy must be employed and added that either of the two strategies has pros and cons. He said Government should undertake an impact analysis of the policy or strategy before launching the strategy and enacting laws to that effect.
"I can't remember hearing of a policy or strategy analysis on national sanitation day," he said.
With regard to the economic resources, a nation-wide monthly strategy like the National Sanitation Day requires a budgetary allocation. Mr. Sinkamba said there is no budget allocation for such a programme in the 2018 budget.
"Honorable Mutati never mentioned a programme like this in his 2018 budget speech. So if this programme has to run, it will entail shifting resources from budgeted lines to this project. Such a move would run afoul with the Financial Management Act," Mr. Sinkamba said.
On the consultations, he said that Government did not consult widely. For this reason, the Local Government Minister Vincent Mwale announced that the SDA Church will be exempted from the programme. He said such an exemption would not auger well with other churches and stakeholders as it would be discriminatory, and therefore unconstitutional.
"No person in Zambia should be discriminated against. If church members of one church are exempted from compulsory labour and others compelled to labour, that moves runs afoul with the constitutional imperatives and therefore illegal," he added.
[Read 57 times, 1 reads today]