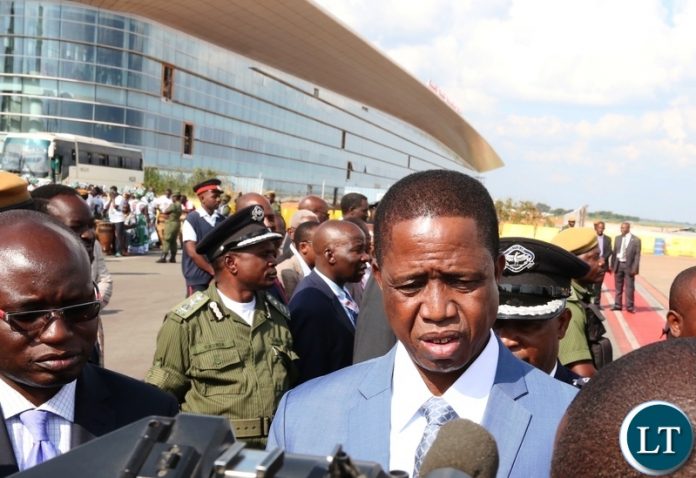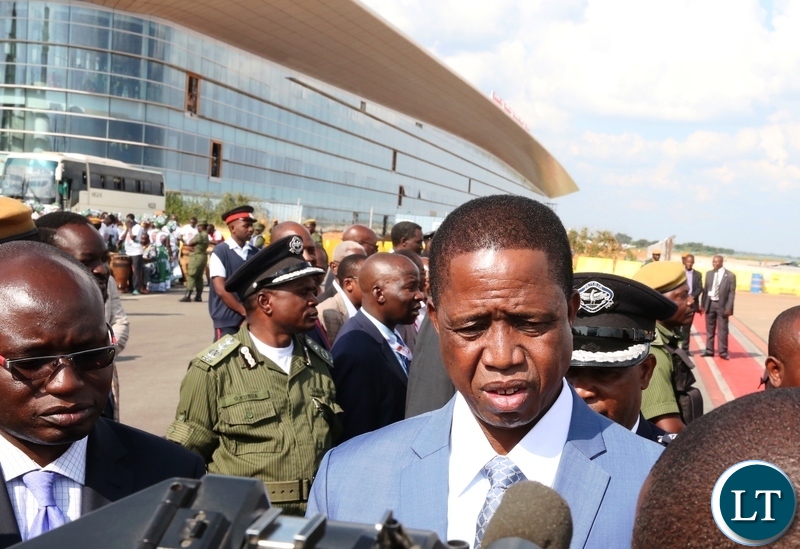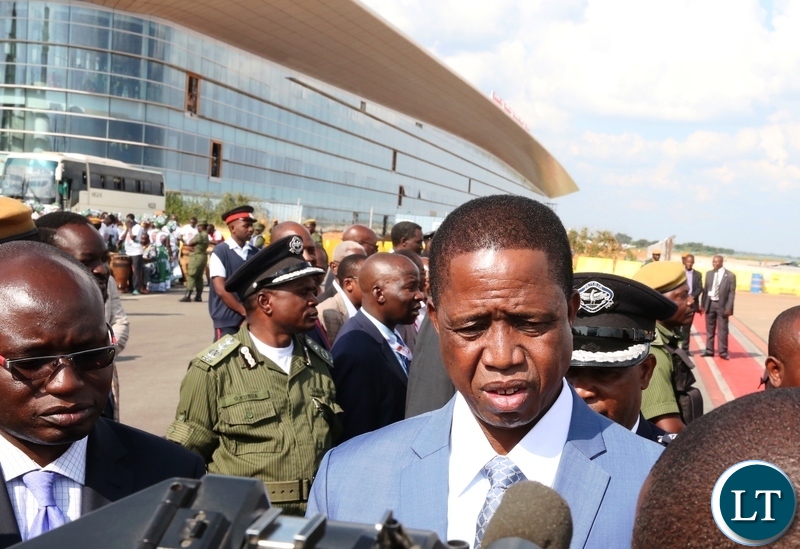 President Edgar Lungu has arrived in Solwezi district, North-western Province for a two-day working visit.
The President arrived in Solwezi at about 16:30 hours to a thunderous welcome by thousands of Solwezi residents and Patriotic Front (PF) members who thronged Solwezi airport grounds.
The Head of State is in the province to inspect various development projects taking place in Solwezi.
While in North-western Province President Lungu is also expected to tour sentinel mine, which is Zambia's largest mining firm operated by First Quantum Minerals (FQM) in Kalumbila district.
The Head of State will also visit Ikelenge district to hand over a house built by government for a former land mine victim before officiating at a Patriotic Front fundraising dinner gala in Solwezi tomorrow.
Meanwhile North-western Province Minister Nathaniel Mubukwanu who led senior government officials in receiving the head of state to the copper-rich province commended President Lungu for visiting the province more than any other region in the country.
The Provincial Minister said President Lungu had demonstrated outstanding leadership in turning the fortunes of North-western Province around evidenced by various development projects taking place in the area.
And President Lungu who addressed the crowds for over 40 minutes said he will not be forced to discriminate against any region in the distribution of development projects based on people's voting patterns.
The President said he was saddened that the United Party for National Development (UPND) had chosen to mock his commitment of taking development even to areas that did not vote for the ruling party.
President Lungu said he would not be swayed by individual's discouraging his resolve to develop all parts of the country without any bias to selected regions.
Over 2500 defectors from the UPND were part of the crowd that received the head of state.
Solwezi residents lined up the streets and cheered President Lungu's motorcade as the head of state left the airport grounds at 18:00 hours this evening.
[Read 284 times, 1 reads today]