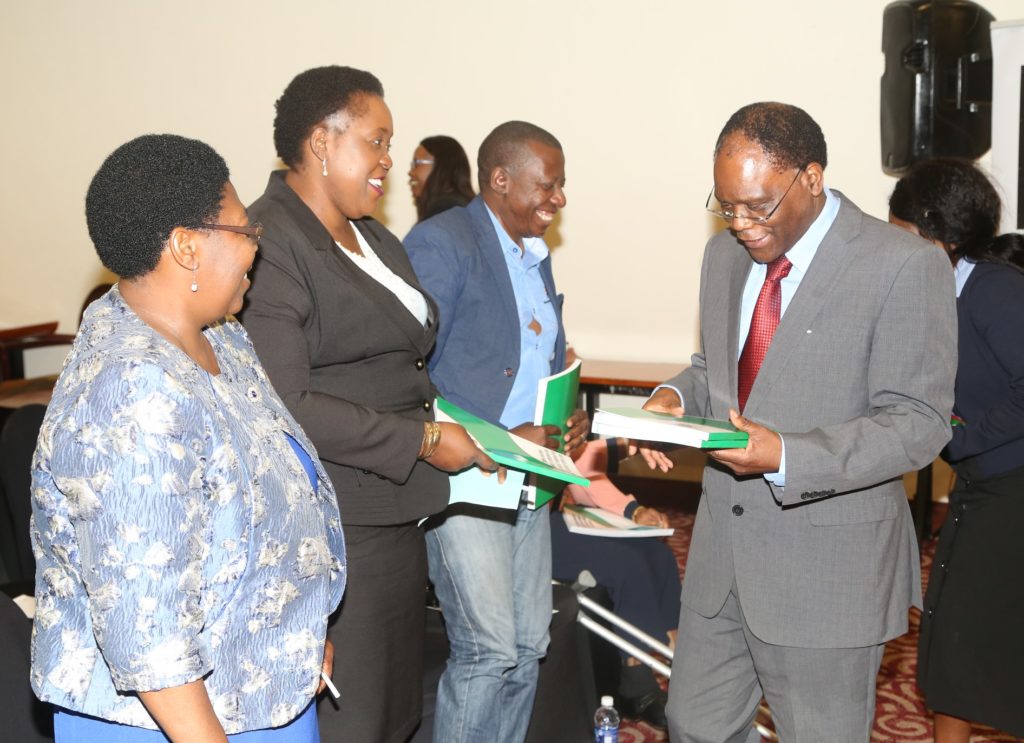 The Financial Intelligence Centre (FIC) is Zambia's financial intelligence unit and was created by the Financial Intelligence Centre Act No. 46 of 2010 and was amended by the Act No. 4 of 2016 (the Act).It became operational in November, 2013.
The Financial Intelligence Centre has released annual Trends Reports since 2013 through publishing the report on their website. This is the first time that the FIC has conducted a "public' release of its report when it held a news conference last week at which it invited media and stakeholders to engage them on the escalating levels of money laundering and terrorist financing trends in Zambia.As a sole statutory agency, it's expected to be dedicated to providing timely, high quality, impartial and actionable financial intelligence to eliminate financial crimes.
The public launch of the report has not gone down very well with the ruling PF accusing the FIC of releasing "raw data" to the public and playing to the gallery.
Below is a summary of the key findings contained in the 2017 Money Laundering/Terrorist Financing Trends Report.
Money Laundering Trend Analysis
Large and Unusual Cash Deposits
Cash related transactions, which amounted to ZMW 181,534,059.93, accounted for 33.3% of the Suspicious Transaction Reports that were reported in 2017. As in other years, it was observed that large amounts of cash were being deposited in individual and business accounts. These would then be followed by wire transfers to individuals and corporations outside the country. Most beneficiaries were based in Asia.
Corruption
The number of reports received on grounds of suspected corruption represented 39% of the total number of reports received in 2017. The value of transactions was significantly high and accounted for over ZMW 6.3 billion of the total value of cases analyzed. Cases of corruption continued to be linked to public procurement contracts and were often perpetrated by Politically Exposed Person or their associates.
Illegal Small Scale Mining Activity
The Centre has continued to note the trend of foreigners purchasing stolen or illegally mined copper ore from small scale miners. In most instances, the foreigners buy the slimes and copper ore for cash. It was also noted that there were some cases of illegal takeovers of mining licenses from the locals. The amount detected was estimated to be in excess of ZMW 5 billion.
Construction
During the year, it was observed that some businesses in the construction sector made large cash deposits. This is unusual considering that payment for services provided in this sector are made either by cheque or other safer electronic means instead of cash. It was noted that a total of USD 9,668,421.14 and ZMW 14,150,918.70 cash deposits were made by construction businesses. In 2017, a total of USD 3,430,852.81 and ZMW 391,553,520.20 cash withdrawals were reported to the Centre.It was further observed that a number of construction companies awarded
contracts by some quasi-government institutions had no capacity to execute the works, while others were not tax compliant.
Agriculture
Some high value Currency Transaction Reports received by the FIC were attributed to the agriculture industry. Maize, Soya beans, cotton, fish and fertilizer sales were the most
frequently purchased/sold during the period under review. A total of ZMW
80,245,779.60 was involved.
Casinos and betting stores
Most recently, the country has seen a rise in the establishment of casinos and
betting stores. FIC has noted that the growing casino business is poorly regulated. Many are not registered, not tax compliant and can be easily used for money laundering.
Procurement Corruption
The trend in which companies connected to Politicians (Politically Exposed Person) being involved in suspected corruption and money laundering has continued. In some instances, shell companies have been used to conceal the beneficial owners of these companies.FIC noted that suspected procurement corruption mostly occurred in Government and Quasi Government Institutions when the private sector is contracted to do works. The attraction to procurement corruption is the large sums involved and the difficulty in detection due to collusion and management override. The main methods of procurement corruption are direct bidding and subsequent variation of contract sums that take away the value of tendering works. In 2017
the Centre analysed 624 reports on suspected procurement corruption.
Irregular Immigration Status
Foreigners without investment permits are allowed to set up companies and later remit business funds to their home nations using personal accounts. Majority are Asians.
Designated Non-Financial Businesses and Professions
Professionals such as lawyers, accountants or real estate agents have continued to be used as vehicles for money laundering.Most criminal elements have resorted to using these professionals to mask the source of funds and aid its movement to foreign destinations for reinvestment or use. In the cases analysed by the FIC during 2017, approximately ZMW 50 million was channeled through lawyers' accounts. The funds were subsequently used to buy assets or withdrawn in cash presumably for the benefit of the real owners.
Use Of Personal Accounts for Business Purposes and Unregistered Businesses
The trend in the use of personal accounts for business purposes in order to
evade tax, has continued. Through this act, Zambia has continued to lose revenue
due to tax evasion by individuals and aggressive tax avoidance schemes implemented by large international corporations.The amounts of money passing through personal accounts were estimated to be ZMW 872 million and USD 48 million. This is a continuing trend where individuals that transact on behalf of corporates receive large cash amounts and make these large deposits into individual accounts.
EMERGING TRENDS
Contracting of Loans and Proposals for Large Projects
In the recent past, the Country has been approached by a number of obscure foreign entities mainly through Zambian Nationals, offering to provide finance to the Government for various projects. The FIC, after verification, has determined that some of the sponsors and their Zambian accomplices are criminal elements and are trying to either over price the cost of loans or simply to swindle the Government as the guarantor of these loans.Other cases involve the fraudulent acquisition of land through unsolicited bids to Government in order to undertake seemingly sound projects when in fact these investors have no capacity to implement the projects. As a result, Zambians may be dislocated from their land to further the interests of persons with fraudulent intentions. The public should be cautioned that some of these criminal
elements have already swindled Zambians. Citizens or state institutions may be used as accomplices for these nefarious activities.
Timber Transactions
FIC noted an increase in the number of currency transaction reports involving timber sales and they were mostly performed by individuals in regions where the prohibited Mukula tree is being harvested. This raised suspicion of Mukula traders declaring their sales as proceeds from other types of timber as opposed to Mukula tree. This was after the enactment of statutory instrument 91 of 2015, which prohibited the harvesting and export of Mukula tree. During 2017, a total of ZMW 4,454,726.00 was reported as timber related currency transactions reports. It was further observed that the deposits in the accounts of individuals involved in the timber trade were done by third parties, mostly of Asian and Zambian origin.
Below are the FIC Trends Reports for 2017 & 2016
[Read 497 times, 1 reads today]