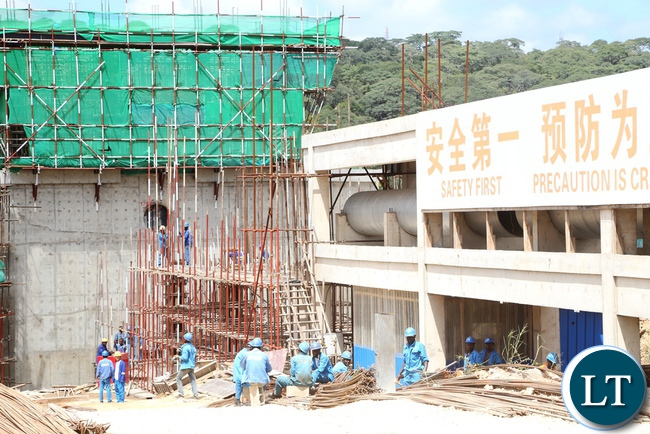 Special Assistant to the President for Project Implementation and Monitoring Andrew Chellah has expressed concern over the resistance shown by some foreign contractors over the 20% subcontracting policy.
Mr. Chellah said it is unfortunate that foreign contractors are not following the directive issued by President Edgar Lungu to subcontract 20% of their total works to local contractors.
Speaking shortly after inspecting ongoing construction works at the Ndola International Airport and the Kafulafuta Water Dam project in Mpongwe, Mr. Chellah noted that the 20% subcontracting policy is aimed at empowering locals and transfer of skills to local contractors.
Mr. Chellah added that Zambians are custodians of major construction projects being undertaken in most parts of the country and deserve a share through the subcontracting policy.
He further stressed that it is the President's desire to see Zambians empowered and skills transferred through the 20% subcontracting policy.
Meanwhile, National Council for Construction Executive Director Mathews Ngulube said the 20% subcontracting policy is a means of increasing capacity in local contractors.
He said simple works such as bush clearing, foundation and concrete work could be done by local contractors who can also be given complicated work as a means of knowledge transfer.
[Read 137 times, 1 reads today]