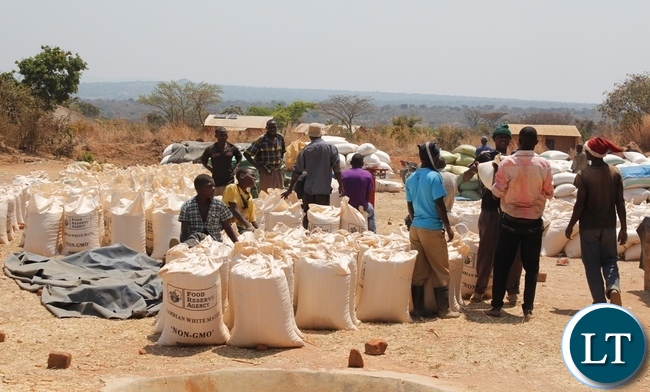 Unscrupulous businessmen have invaded Kaoma farming community and are allegedly enticing them to sell a 50 kilogram of maize between K55 and K60.
The briefcase businessmen who are mostly from Lusaka and other places outside Western Province are buying the maize in bulk in some cases leaving the farmers with nothing.
Namonda Monde, a farmer of Kalumwange resettlement area told ZANIS in an interview that most farmers in the area were desperate for money and could not wait for Food Reserve Agency to announce its floor price.
Mr Monde said most farmers preferred the briefcase businessmen as they had readily available cash compared to FRA where farmers had to wait for months for them to get their dues.
He added that farmers do not wait for moisture content as the case with FRA as long as the buyer was comfortable with the content.
But Kaoma District Administrative officer Siachibuye Mwanagombe has advised farmers to be patient and not to rush into selling their maize to briefcase businessmen.
Mr Mwanagombe explained that FRA was ready to buy maize from farmers as soon as the moisture content reached the recommended percentage.
He said government would soon announce the floor price so that farmers could take their maize to FRA for sell.
" I want to urge farmers to be patient, government is going to buy maize from them and please avoid briefcase businessmen, " Mr Mwanagombe advised.
[Read 35 times, 1 reads today]