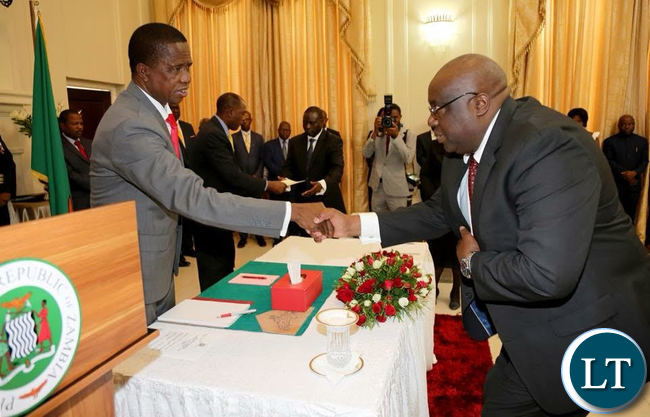 Government says it has undertaken several tax related reforms over the past few years aimed at increasing and ensuring that revenue collection is efficient.
Ministry of Finance Permanent Secretary (PS) Emmanuel Pamu said some of the tax reforms that government has undertaken are still on-going.
The PS was speaking during the International Growth Centre conference on international experience in tax policy design and enforcement in Lusaka today.
Dr. Pamu stated that tax policy, its instruments, design and enforcement are very central issues in the macroeconomic environment of any country.
He added that the effects of a well-designed tax system have far reaching implications for both the public and private sectors.
The PS observed that despite several measures implemented by government, there is still room for improvement especially with opportunities to strengthen the use of internal and external data for robust analysis and use of data from the outcome of tax audits, to improve tax compliance.
Dr. Pamu said the International Growth Centre through the Tax Conference will contribute towards the standards of informed policy formulation.
He cited the taxation of high net worth individuals, enhancing VAT compliance, taxation of Small, Medium and Micro Enterprise sector, in which the majority of the labour force works as some of the key focus areas of the Tax Conference that are particularly relevant for Zambia as it seeks to broaden its tax base.
And Zambia Program of the International Growth Centre Country Director, Anand Rajaram said the conference is meant to bring officials together who are tasked with revenue enhancement from many regional governments with researchers who have undertaken country specific research that offer evidence and ideas on the design and enforcement of tax policy.
Mr. Rajaram said his organisation believes that evidence-based research can be a valuable and critical input to addressing the fiscal challenge that confronts many governments.
He explained that improved revenue effort as part of fiscal consolidation is a high priority for many governments in the region.
Mr. Rajaram said many countries across the globe are finding themselves overextended fiscally, with expenditure commitments that are much greater than their capacity to pay for with domestic revenues.
The conference was attended by international researchers from the IGC research network as well as officials from Kenya, Ghana, Mozambique, Uganda, Rwanda and Sierra Leone