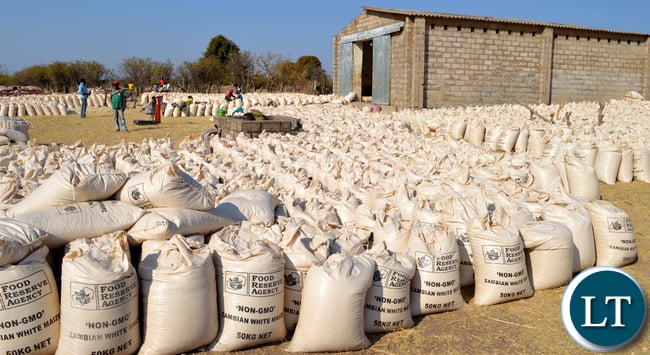 Muchinga Minister Sichone has appealed to the small scale farmers in Muchinga province not to sell their crop to briefcase buyers.
He said he has received disturbing reports that small scale farmers in the province have started selling maize at give -away prices to brief case buyers.
Mr. Sichone said small scale farmers should hold on to their crops and sell it to the Food Reserve Agency (FRA) and other buyers with competitive and fair prices.
FRA is yet to announce the maize floor price for the 2018/ 2019 crop marketing season after ensuring that the moisture content reaches the required level of below 12 percent for maize grain.
Last week President Edgar Lungu directed the Food Reserve Agency (FRA) to revisit the maize price that has been pegged at K65 per 50 kilogramme (kg) of maize. The Head of State said there was need for FRA to adjust the prices upwards so that both the farmers and the consumers were supported.
The Zambia National Farmers Union (ZNFU) had described the K65 per 50 kilogramme bag of maize as absurd and horrendously low.
[Read 95 times, 1 reads today]