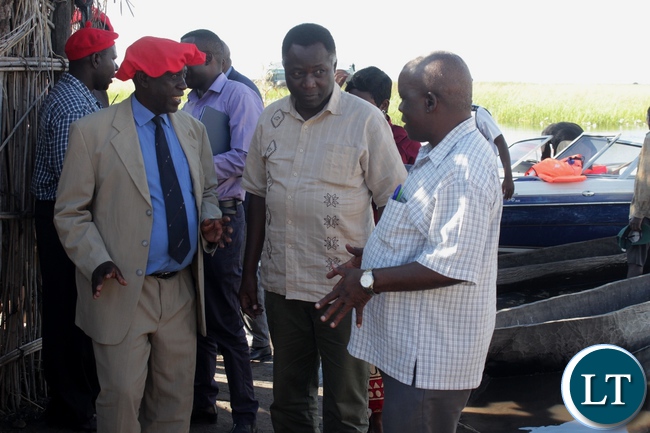 Government has expressed displeasure over some local contractors and suppliers failing to take part in developmental projects currently going on in Western Province.
Speaking during a capacity building forum for contractors and suppliers in Western Province, Provincial Minister Richard Kapita said it is unfortunate that Small Medium Entrepreneurs (SME'S), have taken very little role in the development of the province.
Mr. Kapita noted that most projects in Western province are executed by contractors and suppliers particularly from Lusaka, Copperbelt and Central Provinces.
He urged SME'S in the province to concentrate on developing the province.
Mr. Kapita further stated that outside contractors and suppliers will simply collect money to go and develop their provinces leaving poverty levels in Western province very high.
He added that government is working on building capacity among local contractors and suppliers in the province so that they can be able to take part in responsive bids.
Mr. Kapita said the Provincial Administration have since brought together key stakeholders that are vital in empowering contractors and suppliers in the province so that they attain the needed skills and capacity to participate effectively in the bidding process.
Meanwhile, Western Province Permanent secretary Sibanze Siamuchoba said forums and training such as this are aimed at empowering local contractors and suppliers to compete with other contractors within the country.
[Read 52 times, 1 reads today]