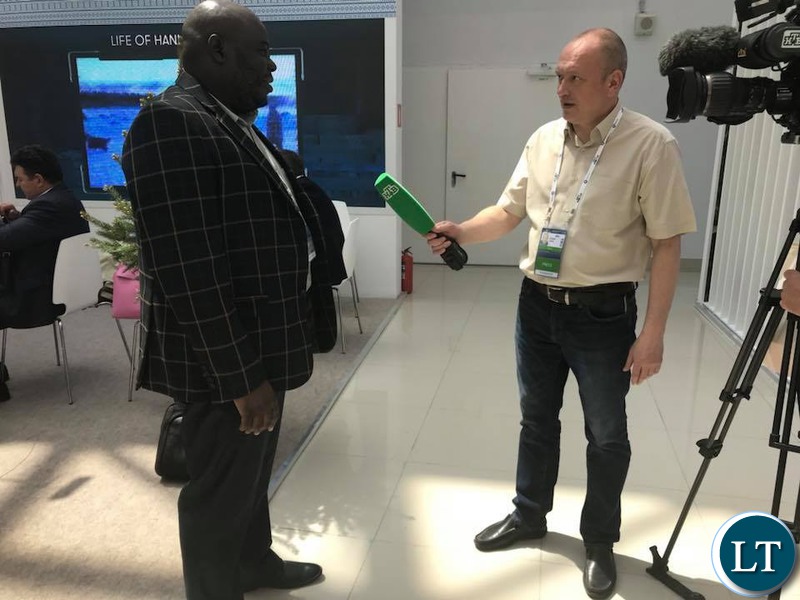 The newly elected Economics Association of Zambia President Lubinda Haabazoka has vowed to resuscitate the association.
Dr Haabazoka observed that there is a lot of work that needs to be done to bring the Association back to its old vibrant self.
He noted that the Economics profession in Zambia which has been shadowed by Accountants.
Dr Haabazoka was voted in as EAZ President during the Association's Annual General Meeting held at the COMESA Secretariat last week on Saturday.
Dr Habazooka who is Head of the Graduate School of Business at the University of Zambia Executive Director takes over from Dr. Chrispin Mphuka.
Dr Haabazoka polled 145 votes against Trevor Hambayi's 29 votes and Shula Kampamba's 4 votes to become the new EAZ President.
Dr Austin Mwange, a Lecturer at ZCAS University in the faculty of Accounting, Economics and Finance was voted in as the association's Deputy President.
Mutisunge Zulu who is an Economist and Finance specialist serving as an Energy and Infrastructure Credit Lead at Stanbic Bank is the new National Secretary while Dr Valentine Mwanza was voted in as National Treasurer.
Dr. Valentine Mwanza is a Former Regional Manager for Zambia Open University and University of Zambia Development Studies Lecturer and will be deputized by Head of Research at ZCAS University –Dr. Kwesi Sakyi.
Bank of Zambia Senior Economist and Statistician Philippe Masengo, Securities and Exchange Commission Analyst Benson Mwelili and Auditor at the Auditor General's Office Lubinda Sinyani are the new Committee members for EAZ.
Dr Haabazoka said he will work with his new team to see to it that the Economics profession is fully legislated.
He said this will ensure that all practicing economists in Zambia pay a mandatory subscription fee to the EAZ.
Dr Haabazoka said this is one of the way in which the association would become Self sustaining.
[Read 166 times, 1 reads today]