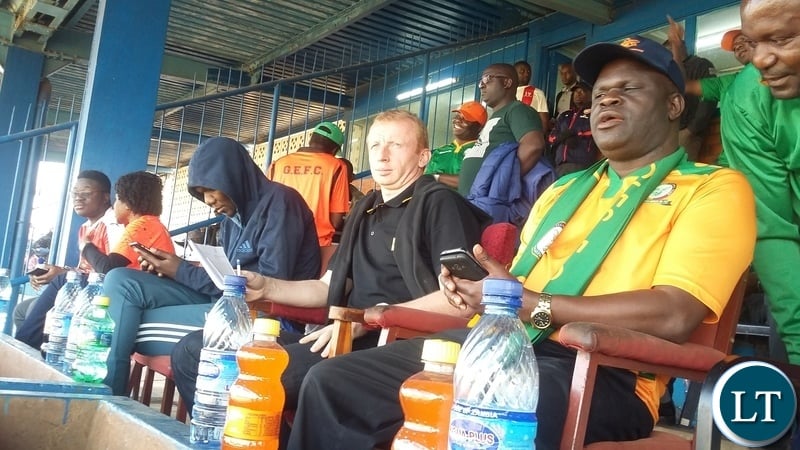 Sven Vandenbroek is now turning his focus on assessing his overseas players after cutting short his local camp from four to three sessions with just three weeks left before their 2019 AFCON Group K qualifier away to Namibia.
Zambia travel to Windhoek on September 8 on match day two with both sides seeking their first points in Group K.
The home-based Chipolopolo team ended its final three-day weekly camp under the new boss on Wednesday in Lusaka.
"This was our last one, in the beginning we said there would be four but due to lack of time we will make three that is why I took 29 players instead of 23 this week," Vandenbroek said.
"That is almost all the time I had during the three camps. I called the same defenders all the time and only changed players in front.
"For the players abroad, I only saw one game which was TP Mazembe and Orlando Pirates which was played here in Zambia.
"For the rest, I did not see one I still have to go through and see them play abroad. I first want to know if they are playing abroad regularly, what their quality, their style of play is. There are many things that I still have to discover and I have only two and half weeks to go to sort it out."
Meanwhile, Vandenbroek said he was satisfied with what he had seen so far from the 40 local call-ups he has been assessing since holding his initial camp from July 23-25 in Lusaka.
"I will tell you that not everyone in the local camps will be in the 2019 Africa Cup qualifiers team," Vandenbroek said.
[Read 110 times, 1 reads today]