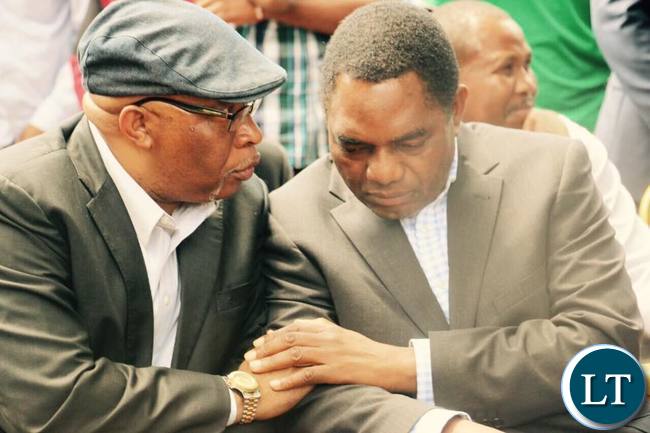 MMD faction leader Nevers Mumba says the pact with the United Party for National Development (UPND) is non-existent as it expired after the 2016 general elections. Dr Mumba said the resolution to announce the expiry of the pact was reached at the party's National Executive Committee (NEC) meeting.
MMD president Nevers Mumba says the party's National Executive Committee (NEC) met on Wednesday and resolved to end the alliance as it was restricted to the 2016 General Elections.
Dr. Mumba says the Memorandum of Understanding (MoU) that was signed between the two political parties has since expired.
He has told Journalists in Lusaka that MMD will now direct its energies on the rebuilding and healing of the party.
Dr. Mumba is concerned that the party is not participating in any by election there more reason it should start mobilizing itself ahead of the 2021 General Elections.
And when contacted for comment, UPND 2016 chairman of elections Gary Nkombo said he was not aware of the decision by MMD to announce their separation but only wished them well
[Read 149 times, 1 reads today]