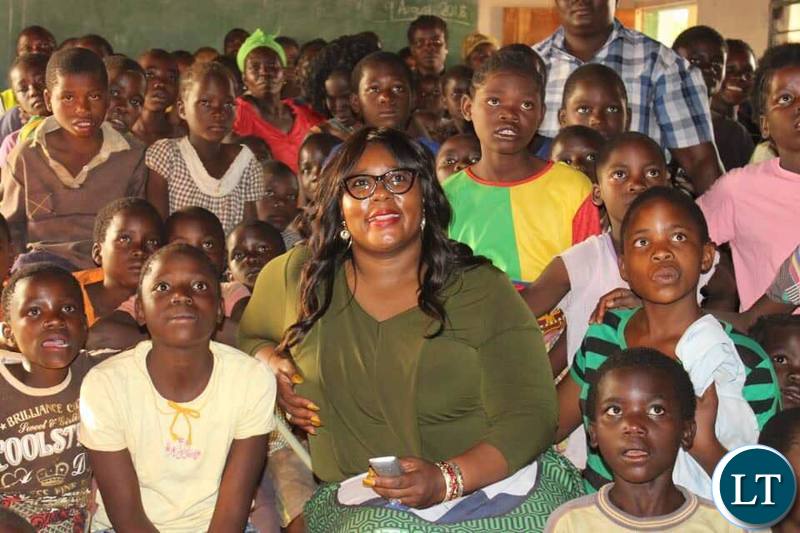 Petauke Central Member of Parliament Dora Siliya has announced that government will in September engage contractors to rehabilitate the Kaulu and the Mumbi-Mwanjabanthu roads that have remained in a deplorable state in Petauke Central Constituency.
Ms. Siliya revealed this when she called on Senior Chief Kalindawalo and Chief Mumbi and later addressed village headmen in the two chiefdoms
She said that government is aware of the many challenges that people face due to the poor state of road infrastructure in the area.
She added that the poor state of the road network was limiting access to some essential facilities such as health and education, and hampering the transportation of agricultural produce to nearby markets.
Ms Siliya also observed that four bridges on the Kasonde-Minga road had collapsed and needed urgent rehabilitation to ease access to Minga Mission hospital which is the biggest health facility in the area.
And Ms. Siliya has assured the traditional leadership and the people in the two chiefdoms that she has since engaged the Ministry of Housing and Infrastructure on the need to rehabilitate the infrastructure which becomes impassable in the rainy season.
She said government is determined to ensure that it uplifts the social economic status of the people by improving road infrastructure, access to water and sanitation, schools and promoting agricultural productivity among other economic areas.
Meanwhile, Ms. Siliya has assured farmers in the Kalindawalo and Mumbi chiefdoms that government will not engage banks that did not perform well in the distribution of farming inputs last year, in order to ensure that farmers do not face challenges in accessing inputs as they prepare for the 2018/19 farming season.
Ms. Siliya assured them that the authority will work with cooperatives and banks to ensure that E-voucher cards are activated and that beneficiary farmers are able to access their inputs in good time.
She also advised farmers to seriously consider diversifying their agriculture production in order to earn more incomes.
The Petauke Central parliamentarian also donated K30, 000 seed money to women groups to enable them engage in village banking, in order to improve their economic status.
Meanwhile, chief Mumbi revealed that there is urgent need to rehabilitate the road linking his chiefdom to the Great East Road which he said has remained un-attended to for a long time.
The traditional leader said the road needs to be rehabilitated before the onset of the rains, adding that the people in his area may be cut off from the rest of the district.
Chief Mumbi also expressed concern over delays to complete the construction of Mumbi Day secondary school saying works have stalled for over seven years.
And senior chief Kalindawalo appealed to government to construct dams to assist farmers in his area engage in irrigation and diversify farming methods.
Senior chief Kalindawalo added that it is difficult for farmers in the area to improve and diversify because the area does not have dams to support livestock and irrigation farming.
[Read 39 times, 1 reads today]