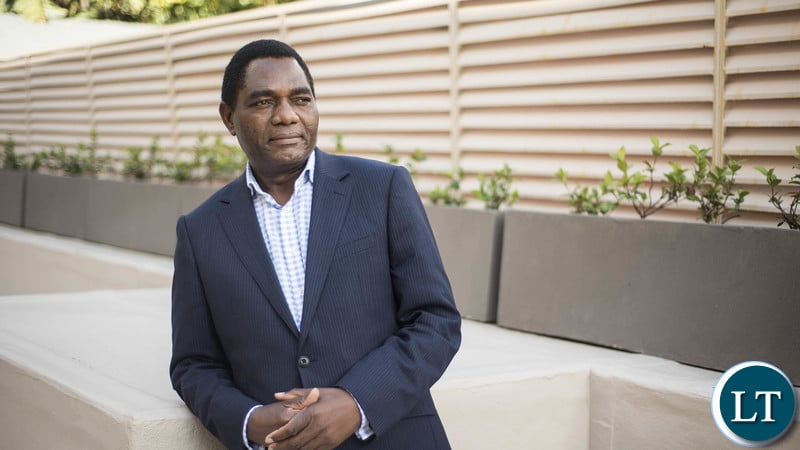 Opposition leader Hakainde Hichilema has warned that the PF government will soon resort to printing money due to the economic meltdown that the country is facing.
Mr Hichilema said Zambia is in a serious economic situation than what most people realize.
He said due to over expenditure, the PF government will have no option but to resort to printing money in order to bridge the financing gap.
Mr Hichilema said with the recent downgrade of the economy by rating agencies and the failure to secure a bailout package from the International Monetary Fund, the PF government will find it even more difficult to attract credible investment into the economy.
He observed that the only option will be to print money which will result in over inflation and cripple the entire economy.
"I am warning the Zambian people today, the same way in warned them in 2012 over the debt situation and they called me bitter. What is happening today? The same things I projected. Now we are in an even worse situation, we are in a serious economic meltdown and people should be braced for harder times," Mr Hichilema said in an interview.
Mr Hichilema explained that the Zambian economy is stressed because most of the revenue is not invested in the productive sector.
"In the national budget, you have over 50 percent going to pay roll related costs which is basically consumption and a further 25 percent going to debt servicing and interest payments. That means 75 percent of the budget is already taken up by those two activities leaving you with just 25 percent to try to grow the economy by up to 7 percent which is impossible and this is why the economy can only grow by 4 percent, meaning we are struggling to invest in education and health and job creation activities," he said.
Mr Hichilema stated that government has over employed a lot of PF cadres in parastatals and fired qualified Engineers at ZESCO and replaced with PF cadres.