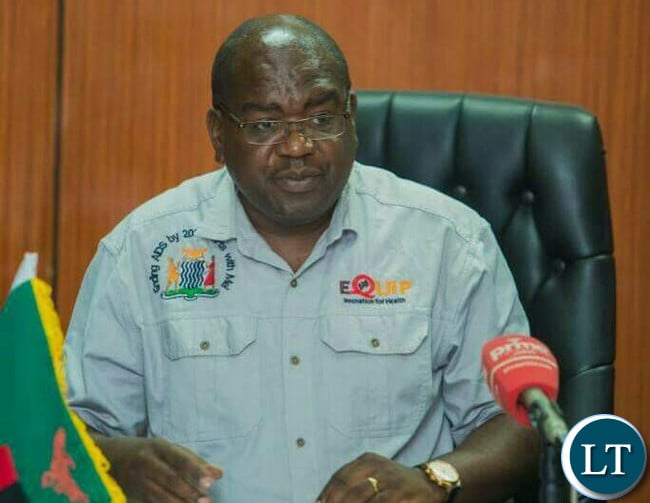 Zambia remains concerned over the perpetuating Ebola outbreak that has since spread to other parts of the provinces in the Democratic Republic of Congo including Mangina Health area in Mabalako Health Zone.
Health Minister Chitalu Chilufya says the latest report indicates that as of August 21, 2018, there are a cumulative 103 cases since the start of the outbreak out of which 75 are confirmed with 32 dead.
Dr. Chilufya added that the development indicates a high case fatality rate of 43 percent, and another 27 probable cases whose death is associated with the ebola virus bringing the total death toll to 59.
The Minister noted that the disease has seen a total of 13 cases among health workers of which 12 are confirmed and one has died.
He however stated that the DRC has put in measures to mitigate a further spread of the disease including vaccination of up to 96 people so far.
And Dr. Chilufya says government has put in all relevant measures to prevent and control considering the close proximity of the ebola outbreak to provinces in the Northern part of Zambia, Luapula and Northern provinces specifically.
He said a team of experts led and coordinated by the Zambia National Public Health Institute (ZNPHI) has since been constituted to urgently address the concerns of the country as Zambia shares a long border with DRC among others.
Dr. Chilufya told journalists today in Lusaka at a press briefing.
[Read 217 times, 1 reads today]