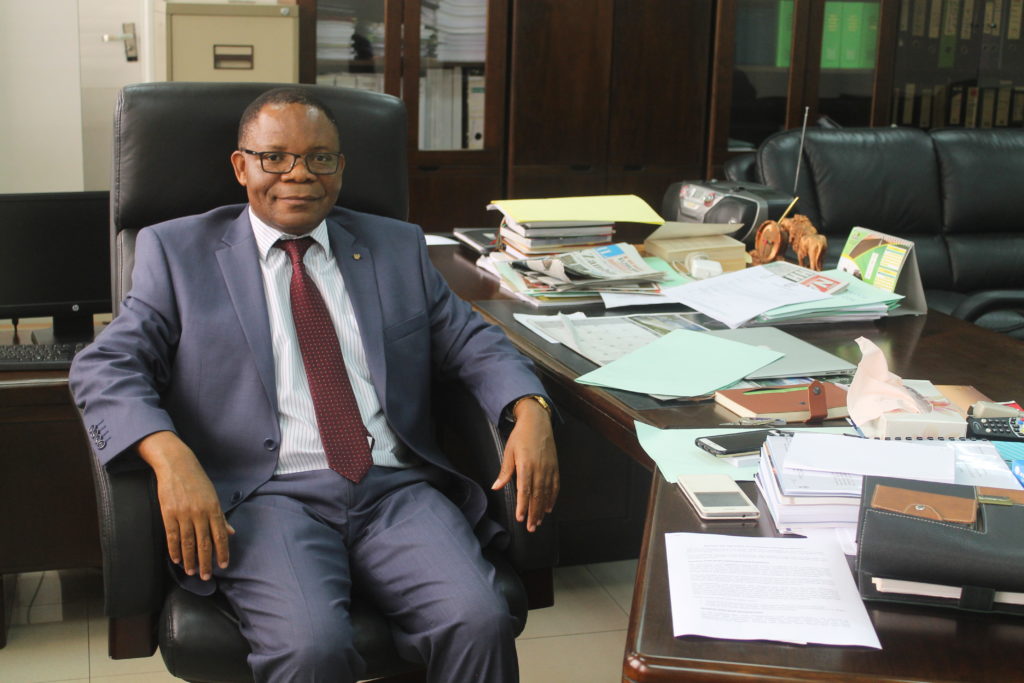 Mines Permanent Secretary Paul Chanda says media reports suggesting that Konkola Copper Mines (KCM) cobalt is exported without being taxed are false.
Mr Chanda said that Government is very much aware of the cobalt exports from KCM which is exported as an alloy rather than pure cobalt.
He said cobalt is exported as an alloy because of its low quantities and government does tax the commodity.
The Mines P.S has since encouraged Journalists to verify their sources of information before publishing.
"Journalists are encouraged to investigate before putting up screaming headlines," Mr. Chanda said.
Some media reports have accused alleged KCM exporting cobalt worth about US$20 million per month to Tianjin Maolian Science and Technology Company Limited of China without Government's knowledge.
KCM has also been accused of having exported cobalt worth US$1.5 billion to the parent company of Nkana Mining and Mineral Processing Limited.
And the National Democratic Congress has urged Government to immediately institute a committee of experts to conduct a financial audit at Konkola Copper Mines KCM.
NDC Secretary General Mwenya Musenge said the committee of financial experts be appointed from qualified officers drawn from the Financial Intellegence Center, the Central Bank, Ministry of Finance, Security Agencies and the Zambia Revenue Authority.
Mr Musenge said the said probe team must also include mining experts.
"As a party, we feel KCM is evading the payment of taxes and may be involved in other sophisticated financial crimes. As NDC, we are disturbed that the mining conglomerate has been exporting cobalt illegally to China without the full knowledge of Government," Mr Musenge said.
"In March this year, we raised alarm that KCM was illegally exporting cobalt to China and Government brushed off our concerns. Revelations by Tianjin Maolian Science and Technology company limited that KCM has been exporting Cobalt to the firm has thus, exonerated the NDC. We are therefore not surprised that KCM has in the last few months exported Cobalt to China worth over 1. 5 billion united states dollars."
Mr Musenge said there is need for an urgent explanation from the Zambia Revenue Authority ZRA on these illicit financial flows at KCM.
"As a party, we are aware that the ZRA constituted a Mineral Monitoring Team, which unit, tracks and monitors the activities of mining firms. The terms of reference of this team are very clear, as the unit was established to ensure transparency and accountability in the export of metals. Further, ZRA, has officers seconded to mining firms. Therefore, news that KCM has been exporting Cobalt to China, unnoticed is inconceivable and opens up room for speculation," he said.
He added, "Could it be that some officers within the ZRA might be involved in this scam? Or could it be that some officials in Government are also beneficiaries of this dubious export of metals? As NDC, we demand for an express response from both the Minister of Finance and ZRA commissioner General. We demand that all those involved in this financial scandal at KCM be fired."
Mr Musenge has since urged Government to ensure that KCM immediately pays all the taxes accrued from the illegal sale of Cobalt.
"And why is Government not ejecting KCM out of Zambia anyway? The truth of the matter is that KCM management can not be trusted. KCM has taken the Zambian people for granted and this firm can do anything with impunity without being reprimanded by Government. Like we said last week, Government should eject KCM from zambia. We cannot have a bunch of fraudsters stealing from our country in broad day light."
[Read 114 times, 1 reads today]