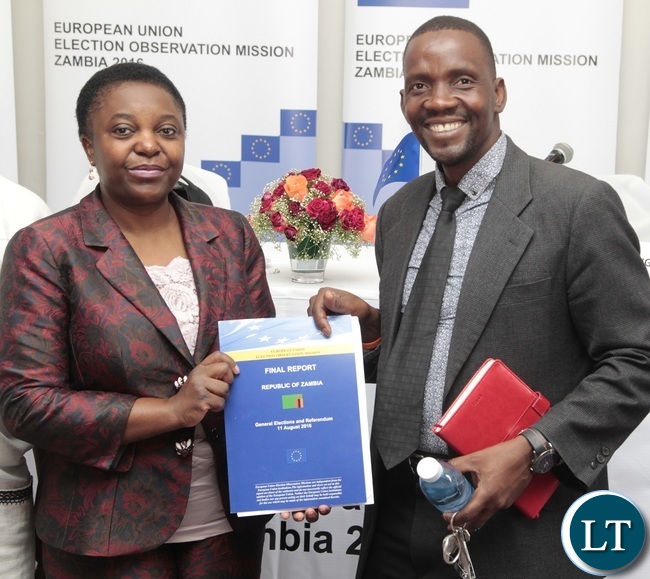 Electoral Activist McDonald Chipenzi has suggested that voting be made compulsory in Zambia in order to address voter apathy which has characterized elections in the recent past.
Mr. Chipenzi, who is Governance, Elections, Advocacy and Research Services (GEARS), Executive Director, said compulsory voting will add value and make people appreciate their rights.
In an interview with ZANIS in Lusaka, he said compulsory voting will reduce the level of voter apathy being experienced in Zambia. especially volume of work attached to holding elections.
Mr. Chipenzi noted that voting is compulsory in Australia.
He said government has made HIV/AIDS testing, entry of Grade Ones and payment of motor vehicles levy compulsory as well as other services and wondered why voting in Zambia should not be compulsory.
"Compulsory voting will make the citizens attach value to an election since people are made aware of these exercises taking place in their location," Mr. Chipenzi said.
He further said government and Electoral Commission Zambia (ECZ), are spending huge sums of monies on printing of election materials, civic awareness and sensitization as well as payment of human personnel surrounding activities of elections.
Mr. Chipenzi added his voice in expressing grave concern at low voter turn-out in the just ended Kasanengwa parliamentary by-election.
The seat fell vacant following the death of its Member of Parliament Victoria Kalima who was also Gender Minister.
Ruling Patriotic Front (PF), candidate Sensio Banda polled 10, 346 votes beating his counterparts of the opposition United Prosperous for Peaceful (UPP), Abel Ngwenya who polled 1, 673 and People's Alliance for Change (PAC) candidate John Zulu who polled 1, 597 votes.
Kasanegwa constituency has a total of over 40,000 registered voters but only 13,000 voted.
[Read 129 times, 1 reads today]