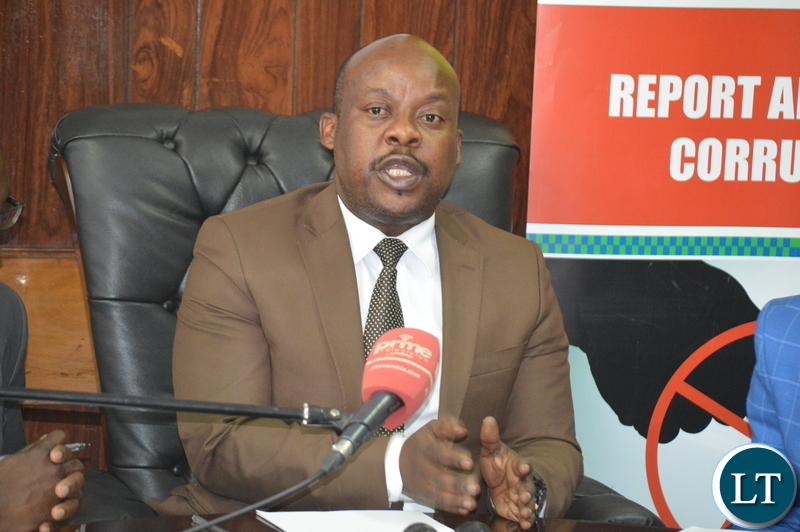 The Road Transport and Safety Agency (RTSA) has resolved to remove all unlicensed and bad Public Service Drivers (PSV) drivers from the road.
RTSA Director and Chief Executive Officer, Mr. Zindaba Soko, who led a combined team of RTSA and Zambia Police officers on Saturday during an on the spot law enforcement operation on Public Service Drivers (PSV) drivers driver's on selected roads in Lusaka, said the Agency will work towards ensuring that sanity was restored on Public roads and that all road users were safe.
Mr. Soko warned that the risk behaviour being exhibited by PSV drivers has contributed to the number of high road crashes that have led to loss of lives.
"As RTSA this operation now becomes a permanent feature on all roads and we are going to make sure that we eradicate the bad behaviour that is being exhibited by these PSV drivers. They are putting people's lives at risk. This is the behaviour that we are not going to tolerate; as RTSA, we are demanding discipline among PSV drivers because there is no compromise when it comes to road safety and applying the law in its totality. We are going to ensure that sanity is restored on Zambian roads. PSV drivers take this as a friendly warning, put yourselves in order, and ensure that you have correct documents", Mr Soko said.
During the operation Road Transport over 30 motor vehicles driven by unlicensed Public Service Vehicle (PSV) were impounded Lusaka.
Mr. Soko also interacted with passenger on the need to be vigilant and report any road irregularities to the Agency.
He said it was sad that bus owners have continued to give their buses to unlicensed drivers risking the lives of passengers.
Mr Soko said the country has recorded a number of accidents claiming a lot of lives.
He said there is need for the public to work together with the agency to bring sanity on the roads.
[Read 300 times, 1 reads today]