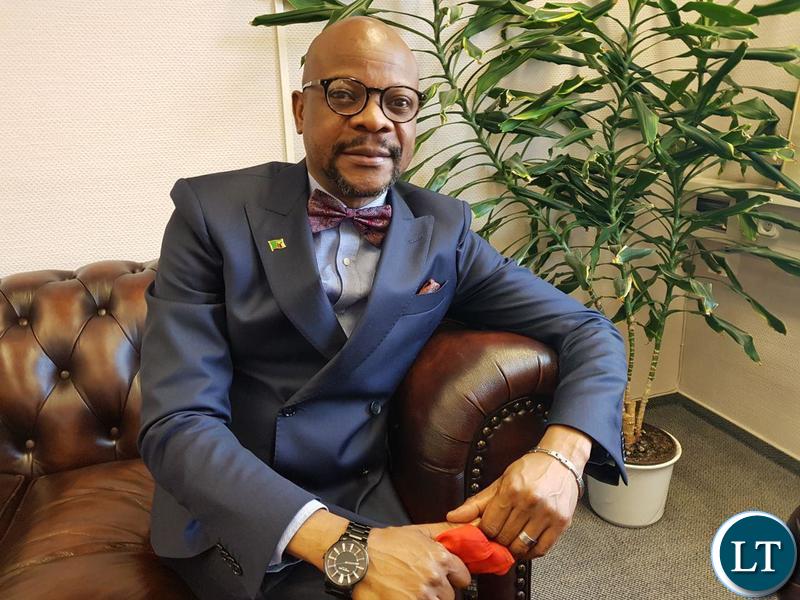 Zambia's Ambassador to Germany Anthony Mukwita says the nation's rich history can be a huge source of income for the country.
Ambassador Mukwita made this call shortly after concluding a two day tour of Knossos on the Greek island of Crete.
The Ambassador observed that there are hundreds of tourists queuing up to enter the premises where the ancient ruins are located.
"Each of these people are paying to go in, resulting in considerable revenue for the island of Crete and the country of Greece as a whole", observed the Zambian Envoy.
Meanwhile, Greek Archaeologist Dimitri Pilarinou said that the inhabitants of the palace and its surrounding areas knew how to design sewer systems, store food, and had defense and security infrastructure.
Mrs. Pilarinou charged that countries with rich historical backgrounds are potentially in a better position to gain more from tourism if they invested considerably in marketing.
"People need to know your story before they make up their minds to come and visit your country", she said.
The Zambian envoy was in Crete at the invitation of CIVITEL Hotels that have offices in berlin as part of the company's efforts to explore possibilities of expanding their investment in Zambia by setting up hotels in Lusaka and the tourist capital Livingstone.
Government is in a hurry to market and attract more tourists to historical sites in the country with the latest being the centenary celebrations to be held in Mbala later this year.
The Centenary celebrations this year will mark 100 years after the end of the First World War.
Over 18 countries have so far confirmed participation in the event that Ambassador Mukwita said, signals government's investment in historical sites that can be found in different parts of the country.
Tourism has been ranked with other economic Ministries such as Finance and Agriculture to unlock the potential that has remained untapped for a long time.
This is contained in a Press release issued to ZANIS by First Secretary for Press and Public Relations at the Zambian Embassy to German Kelly Kaunda
[Read 112 times, 1 reads today]