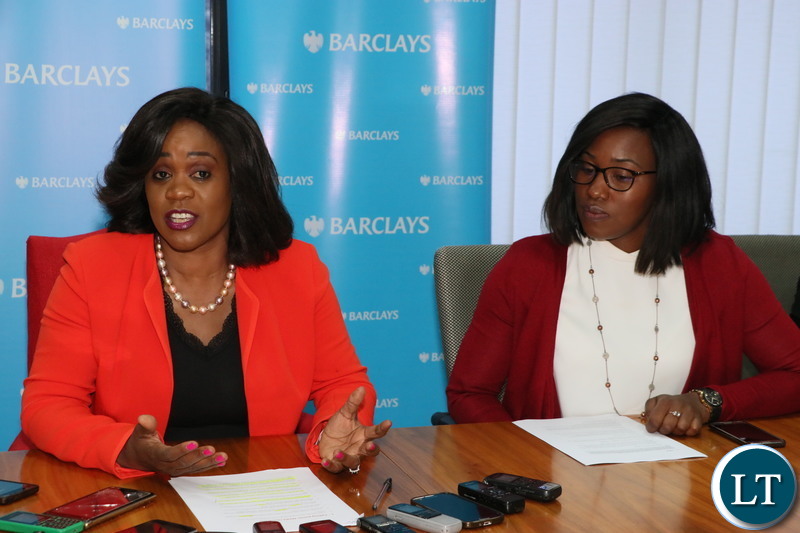 Barclays Bank Zambia has welcomed the move by the Bank of Zambia to remove unwarranted bank charges and fees. Bank Managing Director Mizinga Melu has told ZNBC News that in the recent past people were failing to save due to numerous bank charges.
Mrs. Melu said that the step by the Bank of Zambia will work to the advantage of the banks as well as improve banking abilities by Zambians.
Mrs. Melu also said that the action has not come as a surprise because the central bank consulted the banks.
On Tuesday last week , the Bank of Zambia (BoZ) issued a directive on the prohibition of unwarranted charges and fees to all financial service providers, which came into effect on Tuesday the 4th of September 2018, through Government Gazette Number 6693, is pursuant to section 167 of the Banking and Financial Service Act No. 7 of 2017.
BoZ Deputy Governor for operations Bwalya Ng'andu said that the Central Bank had determined that the imposition of 26 unwarranted charges and fees on members of the public is an affront of the rights of consumers of financial services.
Dr. Ng'andu said that imposition of 26 unwarranted charges and fees also undermines efforts towards financial inclusion in Zambia.
[Read 241 times, 1 reads today]