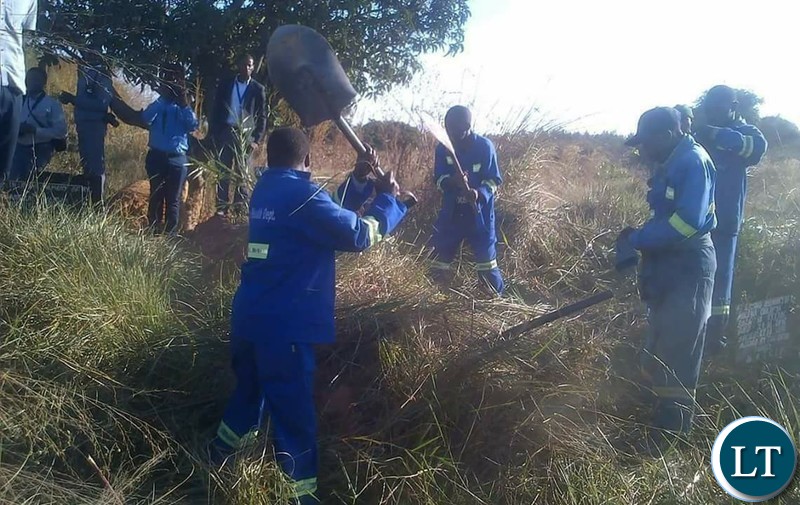 THE family in Ndola, which was recently locked in a dispute over a child, has resolved to relocate elsewhere so that their daughter could recover from the trauma quickly.
In June this year, the  girl was erroneously reported to have `resurrected` from the dead by a family in Masala but another family emerged and claimed that it was their daughter who had a mental condition and just strayed from home.
She was taken under State custody for two months until DNA tests showed that she belonged to the Gondwe`s, the second family that laid a claim.
The Mother, Ms Irene Gondwe said in an interview in Ndola yesterday that the family had decided to shift to Chambishi in Kalulushi to start a new life for the sake of the girl`s peace of mind.
Ms Gondwe of house number 0824 Mine Masala said her daughter, Mwaba Mwape, was doing fine although she had been isolating herself.The mother said she was isolating herself because some people refer to her as the girl who once died.
"She doesn't leave the yard because she keeps hearing people refer to her as the girl who once died. This has led her to question whether she had died or not. Hence as a family we have decided to move to Chambishi so that we could all start over again," she said.
She said the family would also get a school place for Mwaba at a Catholic institution to encourage her spiritual growth.
Ms Gondwe said Mwaba was however interacting well with the rest of the family members and a few friends that visited her
[Read 137 times, 1 reads today]