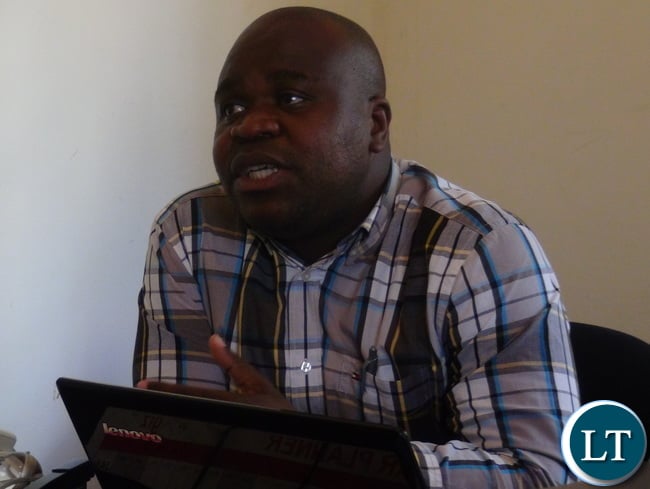 The Southern African Centre for Constructive Resolution of Disputes (SACCORD) has said that China remains a key partner to Zambia's development process.
SACCORD Executive Director Boniface Chembe said that because China is a world economic power house whose contribution to Africa cannot be ignored.
Mr Chembe said that China has been Zambia's key partner from Dr. Kenneth Kaunda's administration to date.
Mr. Chembe said that it was unfortunate that some people have chosen to spread unsubstantiated claims against China to unnecessarily whip up public emotions.
He told ZNBC news that what is needed is for both the Chinese and Zambian governments to ensure citizens of the two countries interact to understand each other's culture and avoid misunderstandings.
Mr. Chembe said Zambia should remain open to investors coming from different parts of the world.
And Young African Leaders Initiative (YALI) President Andrew Ntewewe has said that the attacks on the Zambia Chinese partnership are ill-intended and lack merit.
Mr. Ntewewe said that those who have accused China of wanting to colonize Zambia have not provided any evidence apart from issuing propaganda messages against Chinese investment.
He said that the roads, Schools and Hospitals that Zambians are using today will not be there if China did not help.
Mr. Ntewewe has told ZNBC that what is worrying is that some Civil Society Leaders have joined the campaign to demonize the Chinese people instead of protecting them.
And New Congress Party President Peter Chanda has called on the public not to be moved by lies that are being spread by some sections of the media and opposition political parties that government has sold parastatal companies to the Chinese.
Pastor Chanda said that the Industrial Development Corporation has been created by the Patriotic Front Government that has seen a lot of development of parastatal companies.
He said that the PF government has proved its patriotism when it got back Zamtel from Libya's Lap Green.
Pastor Chanda said that selling of parastatal companies is not an easy process.
He said that stories that ZNBC, ZESCO and KK International. Airport have been sold are meant to dent the image of the P.F government.