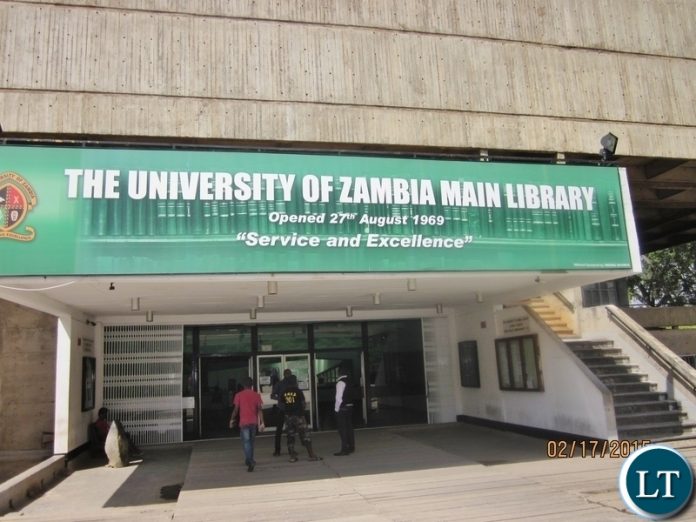 The University of Zambia is on the verge of an industrial unrest with potentially adverse consequences to its calendar, performance and ranking due to Management's failure to pay salaries.
The University of Zambia Lecturers and Researchers' Union has disclosed that Government stopped paying the grant from August 2018 for unexplained reasons and the institution is not in a position to pay staff salaries from internally generated resources alone.
UNZALARU General Secretary Kelvin Mambwe explained that for its operations, UNZA survives on internally generated resources and a monthly grant from Government totaling K39 million of which K15 million represents tuition fees from those students sponsored by the Government.
"It is this delay which, earlier this year, forced the University Management to rely on overdrafts through a commercial bank, to pay salaries of employees. This is a very unsustainable and expensive initiative but one that Management had to undertake to ensure industrial harmony at the institution" Mr. Mambwe has said.
He said even commercial banks are now reluctant to extend overdrafts to the University, owing to the unpaid arrears occasioned by the Government's unexplained failure to remit the statutory grants for August and September.
"UNZALARU has taken the unusual step of issuing this statement to facilitate public understanding of the impeding industrial unrest at UNZA, one that is a result of the Government's heartless attitude towards higher education." He said in a statement.
Meanwhile, Mr. Mambwe said UNZALARU notes with disbelief that salaries of the President, Secretary to the Cabinet and his Deputy, Attorney-General, Solicitor- General, Director of Public Prosecutions, Auditor General and other Constitutional Office Bearers were increased in August and even backdated to January this year.
"This is outrageous when sources of revenue are drying up and the government is failing to meet its obligations to more important social sectors such as education. In the past, UNZALARU members have often directed their actions against University Management when it is the Government at fault". Mr. Mambwe has said.
He has since demanded that government releases the K78 million owed to UNZA to enable the University management pay the salaries of their members and other employees.
Mr. Mambwe is disappointed that Professor Nkandu Luo who is ever quick to condemn UNZALARU members for going on a goal slow has not said anything to resolve the matter of unpaid salaries.
[Read 390 times, 1 reads today]