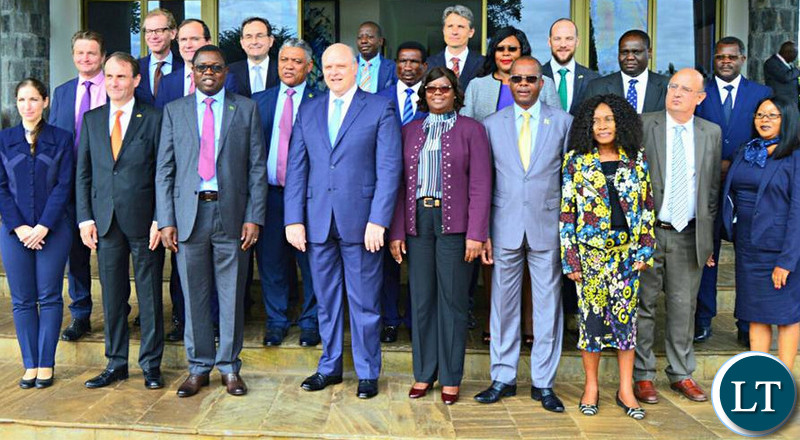 The European Union (EU) has pledged full support towards the actualization of a one Stop Border Post at Mwami between Zambia and Malawi to ensure smooth trade between the countries.
Head of Delegation for EU and Common Market for Eastern and Southern Africa (COMESA), Allessandro Mariani said the border post project will not only refurbish infrastructure but also make the two countries speak and operate under one system.
Mr. Mariani was speaking when he paid a courtesy call on the Mayor of Chipata.
And Swedish Ambassador to Zambia, Henrik Cederin has commended the Chipata City leadership for successfully implementing the partnership project with his country.
Mr. Cederin said his office will render its support to ensure that there is a continuation of the project that came to an end last month.
And Chipata Mayor, Sinoya Mwale said the city's partnership with Moelndal City of Sweden whose main aim was to strengthen youth participation in decision making translated into three fruitful exchange visits since its inception in 2015.
Mr. Mwalwe added that an equipped youth centre also been created in Chipata and is currently offering trainings in tailoring, video production, music as well as offering debates on drug abuse and sexual reproductive health rights among others.
"Our partnership ended in September. Our hope is that it is extended so that we also extend its coverage to cater issues of waste management and value addition among others," he said.