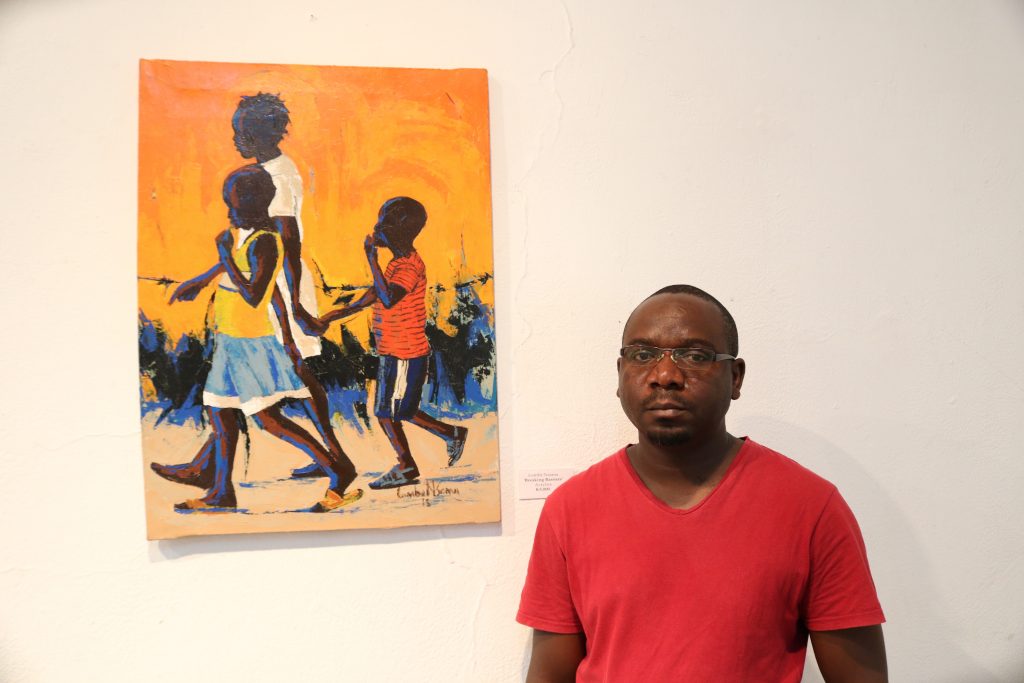 Story and Pictures Hope Mkunte
The Legendary painter Henry Tayali spent most of his professional life trying to set up a fine art school in Zambia. His dream is yet to be realised, but his art has inspired a whole generation of bold Zambian painters who are defying the odds and making their mark in art. One such artist is Nsama Lombe. The soft spoken artist is well known for his acrylic paintings that document Zambian women and children in their daily lives
What motivates me to do my work? Nsama Lombe repeats the question to himself. The award-winning painter ponders it for a moment as we sit in the Henry Tayali Gallery in the Showgrounds where I am interviewing him for this article.
"The woman that I see every day." He says. "Women and children are my favourite subject because I find it amusing and inspiring how Zambian women respond to the challenges of life."
Nsama Lombe is a seasoned painter and his paintings show it.
"I have been painting for more than 10 years now. I discovered my talent at an early age, in primary school. I used to draw on the back of my books and often this landed me in trouble with my teachers but I kept on and my parents saw that I like painting so they bought me colouring books. Of-course initially the painting was pretty childish, me and my friends would draw our dream cars and things like that."
He teaches art full time at Twin Palm Secondary School in Kabulonga
"I trained at Evelyn Hone College as an art teacher and because of my teaching I paint part time, but everything I do is around art, whether I am teaching or painting."
Talking about his art students, Nsama says he sees a lot of promising talent in his classes.
"The discouraging factor is that we do not have art schools in Zambia for these young painters to take their craft to the next level. Of-course the government is now doing more to uplift the art industry for instance the Ministry of Tourism and Art was established, which is good."
In 2012, he received the Henry Tayali Award for The Best Artist in 2 Dimensions at the Ngoma Awards.
"It was one of my proudest moments winning this award but as an artist I am usually proud of the current piece that I am working on."
Despite not being a full-time painter, Nsama says he earns a reasonable amount of money from his paintings. The highest he ever made from a single piece was K20,000.
" The piece I sold was titled 'customer care' . It was depicting a woman selling masuku on the side of the road. The piece was trying to show the entrepreneurial spirit of the Zambian woman, who without formal business training, is able to attract customers and retain them."
What determines how much a piece art is worth? Nsama says there are a lot of factors that determine the value of a piece.
"One of the factors is how long you have been in the industry and your reputation. It's debatable on size and mostly it's the attachment you have to the painting. You know I can drip paint on a canvas and tell a story. So sometimes it's the sentimental value you attach to it as a painter."
Nsama describes his painting style as semi-abstract. "I love playing round with texture and colour effect and suggesting the emotion behind the artwork", reveals the soft spoken painter.
Nsama is currently running an art exhibition at the Henry Tayali Visual Arts Centre in the showgrounds along Aubrey and Sidney, two of his art colleagues. The exhibition started on the 28th of September and will end on the 15th of October. It's open from 17:30 to 20:00hrs every day.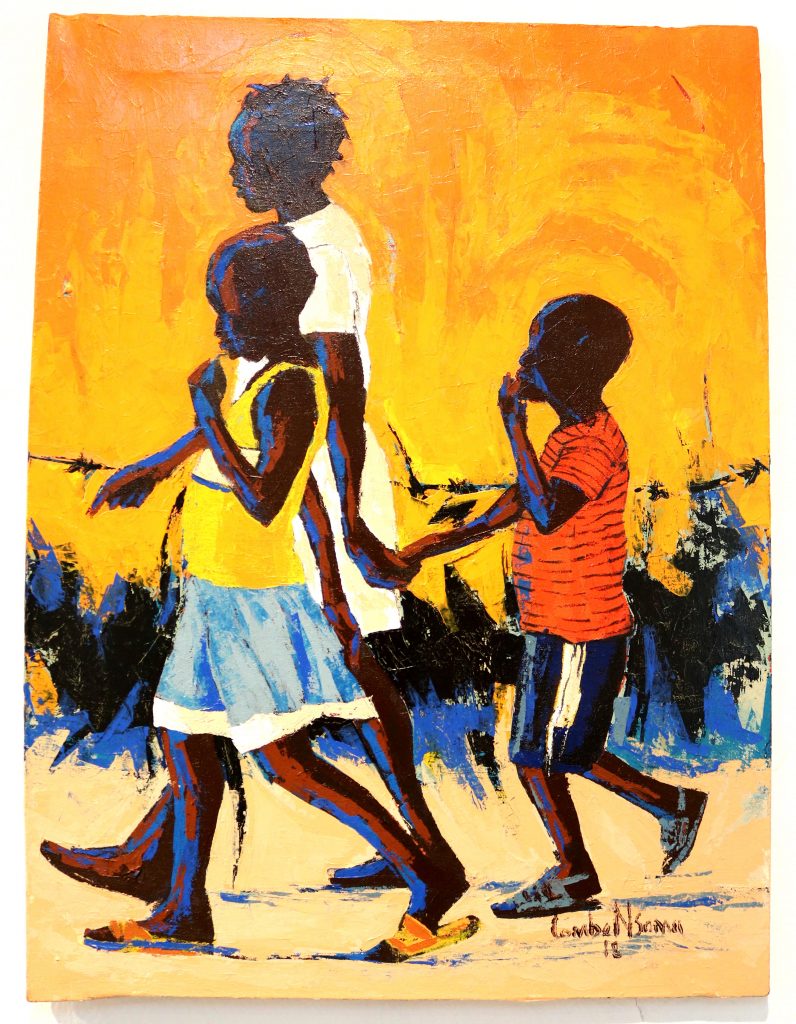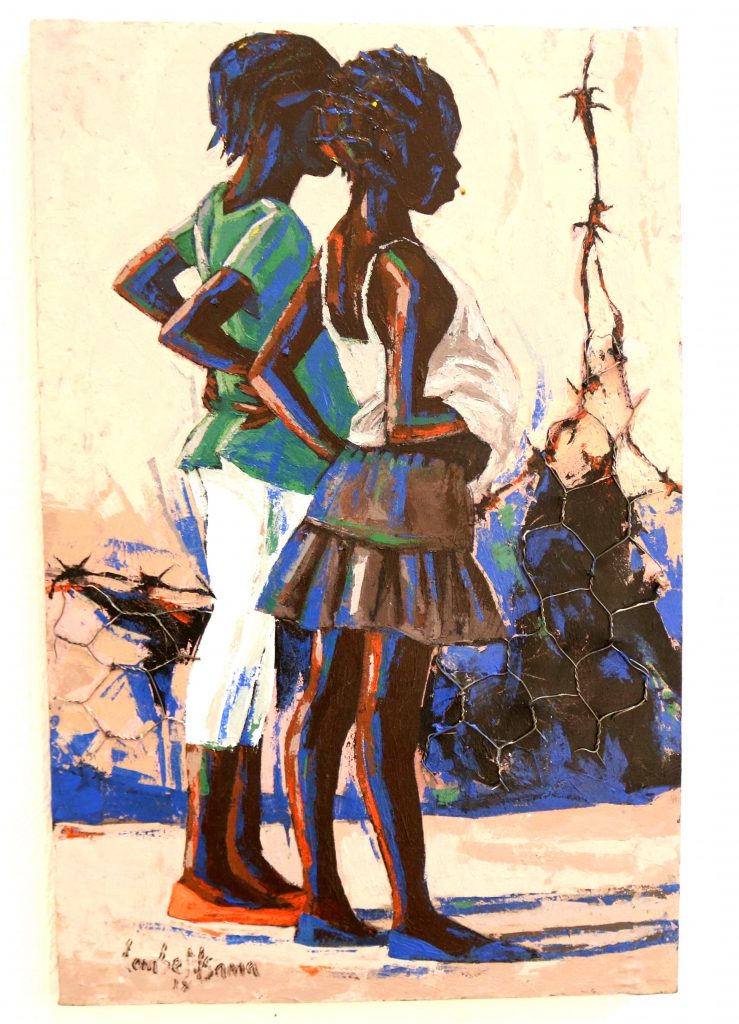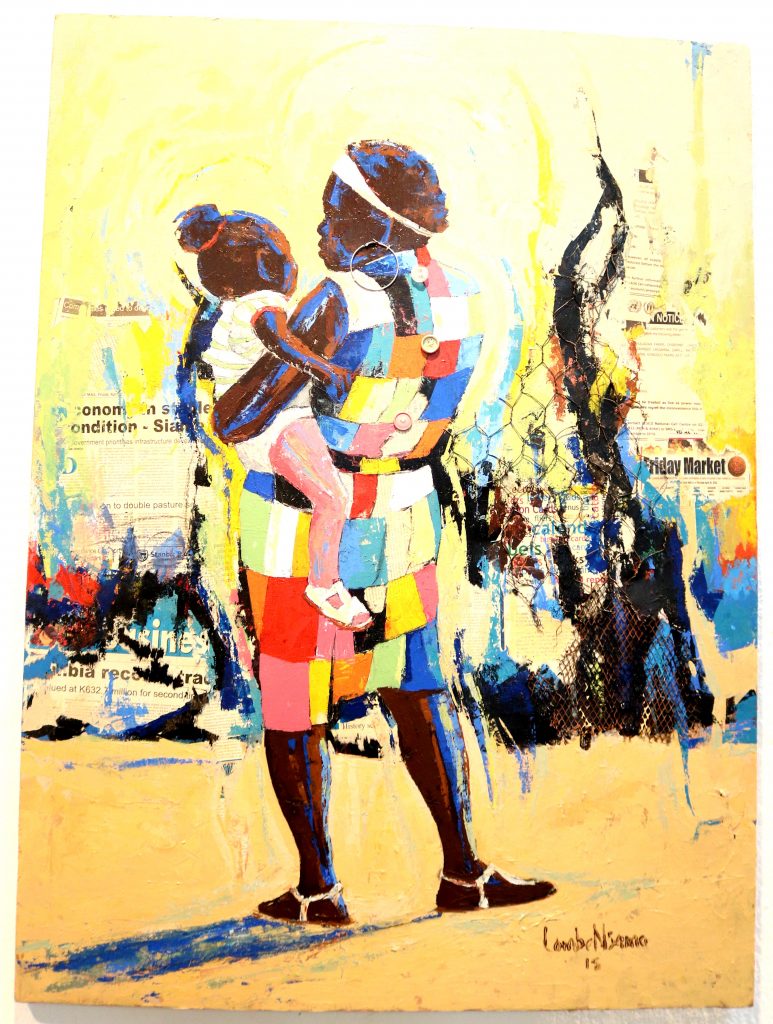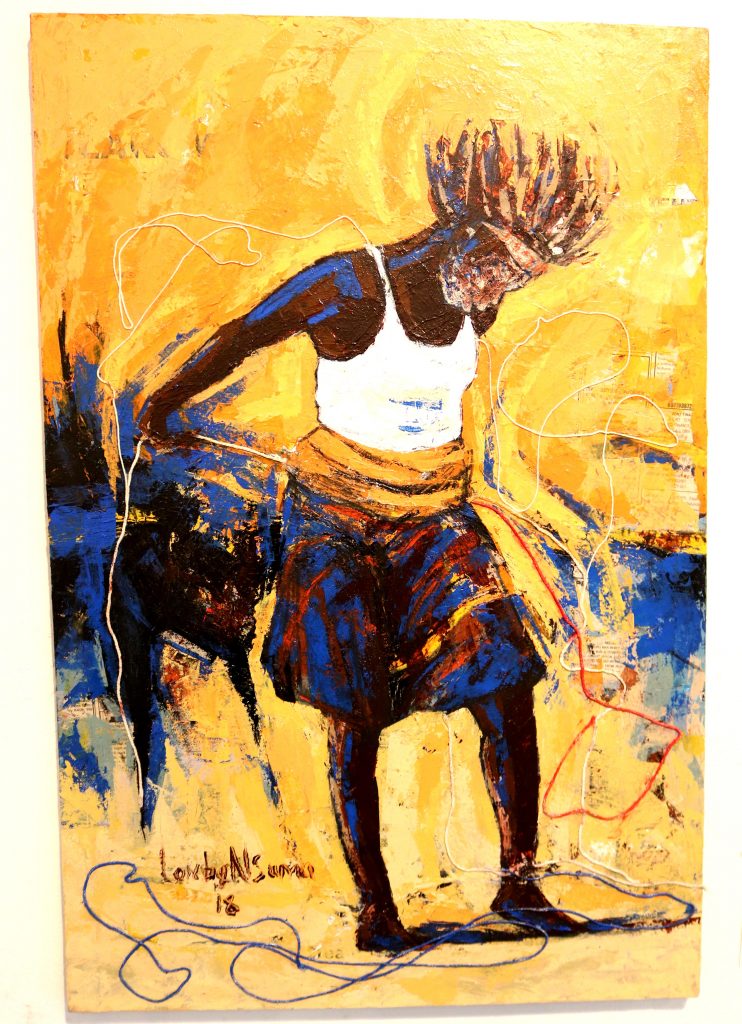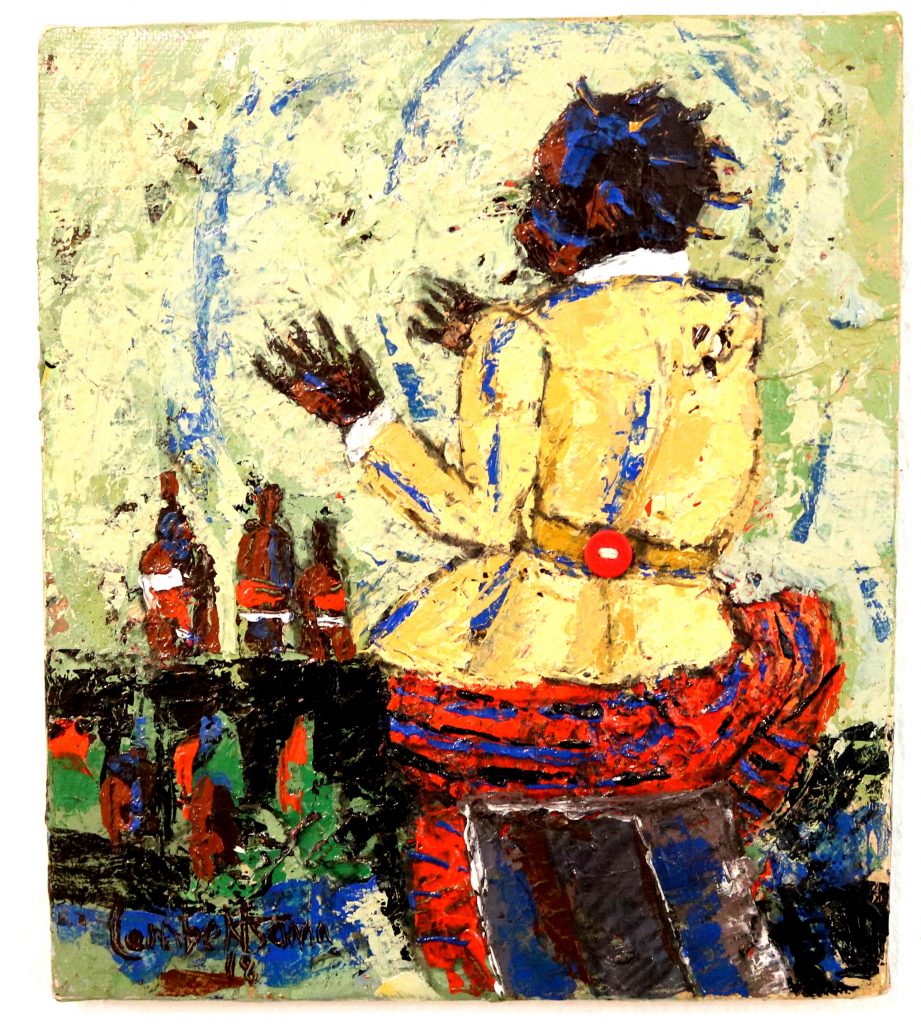 [Read 298 times, 1 reads today]