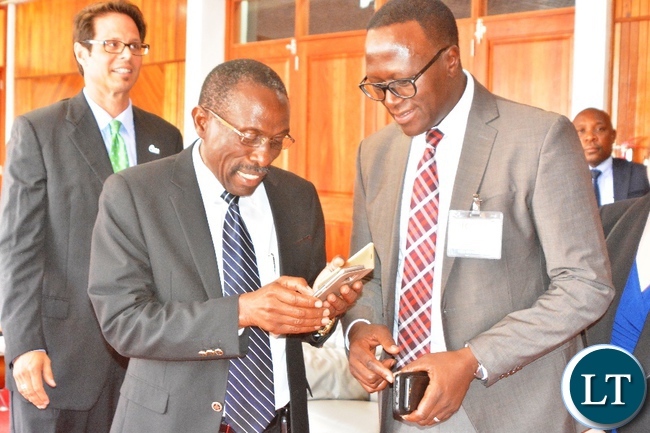 Government has appealed to traditional rulers in Eastern Province to stop practices that are retrogressive if they are to attain a meaningful chiefdom and national development.
Minister of Chiefs and Traditional Affairs, Lawrence Sichalwe said one of the practice that should be stopped is child and forced marriage.
Mr. Sichalwe observed that child and forced marriages have contributed to cases of maternal deaths in the country.
He said all the chiefs must use their established traditional governance structures in their chiefdoms to stop the vice as it is a violation of children's rights.
The Minister was speaking in Chasefu district yesterday when he graced this year's Zengani traditional ceremony of the Tumbuka-Ngoni speaking people of Lundazi and Chasefu districts respectively.
Mr. Sichalwe, who is also Chawama Member of Parliament, has however paid special tribute to chief Mazimawe for championing the fight against child marriages in his chiefdom.
He said the fight against child marriages, especially for a girl child, requires concerted effort from all traditional rulers as it has continued to disadvantage thousands of girls in Zambia including Chasefu district.
Mr. Sichalwe said people must change their mindset and look at girls as children and not as brides or financial assets.
He has since urged people in the area to continue promoting girl child education due to its socio-economic benefits.
He said educating girls broadens their choices and opportunities and enables them to make informed decisions about their lives, thereby breaking the vicious cycle of poverty.
Mr. Sichalwe has meanwhile challenged young people, particularly girls to take it upon themselves to say no to child marriages.
He further said there was need for traditional leaders to continue sensitizing people in their chiefdoms on the dangers of gender based violence (GBV) and child labour.
He noted that GBV and child labour have a detrimental effect on developing the chiefdom and can consequently affect national development.
And speaking at the same ceremony, senior chief Magodi, who spoke through his representative, senior induna Mnyukwa, Yobe Nyirenda appealed to government to upgrade the Lundazi-Chama road into bituminous standard.
This years' Zengani traditional ceremony was attended by Chasefu Member of Parliament Gerald Zimba, Russian Ambassador to Zambia, Konstantin Kozhanov and eight chiefs who includes paramount chief Mpezeni, senior chief Nzamane and Magodi, chief Sairi, Maguya, Mazimawe, Mshawa and Phikamalaza
[Read 284 times, 1 reads today]