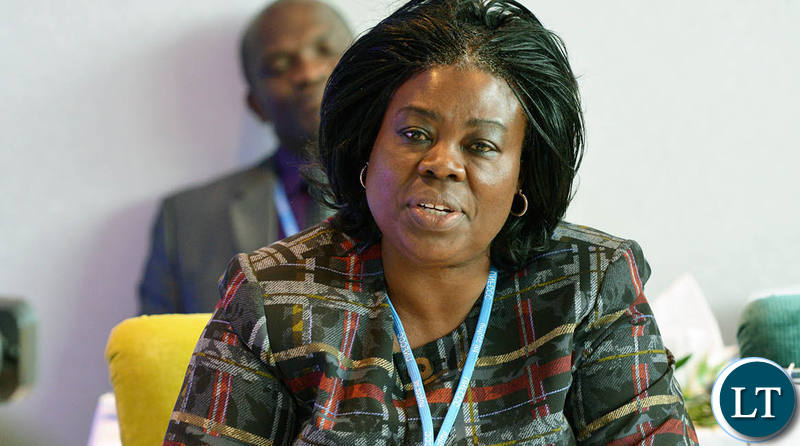 Lands and Natural Resources Minister Jean Kapata says Government is in the process of coming up with legislation that will facilitate the harvesting and auctioning of Mukula timber on an open market to foreign entities.
Mrs. Kapata said government is of the view that doing so will go a long way in reducing the illegal harvesting and selling of the Mukula tree.
She said her Ministry is committed to ensuring that proceeds from the Mukula tree benefit all Zambians and not a few individuals who have been harvesting it illegally.
The Minister who reiterated the ban on the harvest of Mukula tree said Government wants countries like China and other interested buyers to directly purchase the Mukula timber directly from government.
Ms. Kapata made the disclosure when she paid a courtesy call on Zambia's Ambassador to Ethiopia, Susan Sikaneta and addressed diplomatic staff at the Zambian Embassy.
The Minister was in Addis Ababa, Ethiopia to attend a High –Level Ministerial meeting for Least Developed Countries on Climate, at the United Nations Commission for Africa.
She said the meeting was convened as part of preparations towards the forthcoming Climate Change Conference of Parties (COP 24) to be held in Poland.
Ms. Kapata said least developed countries resolved to speak with one common voice in calling for developed countries to reduce global greenhouse emissions.
She said at National level, Government had put up programmes such as the planting of trees to mitigate the effects of climate change.
And Zambia's Ambassador to Ethiopia Susan Sikaneta commended the government for introducing the programme of planting trees which will add to having a clean, green and healthy environment in addition to adding beauty and being a source of income.
[Read 301 times, 1 reads today]