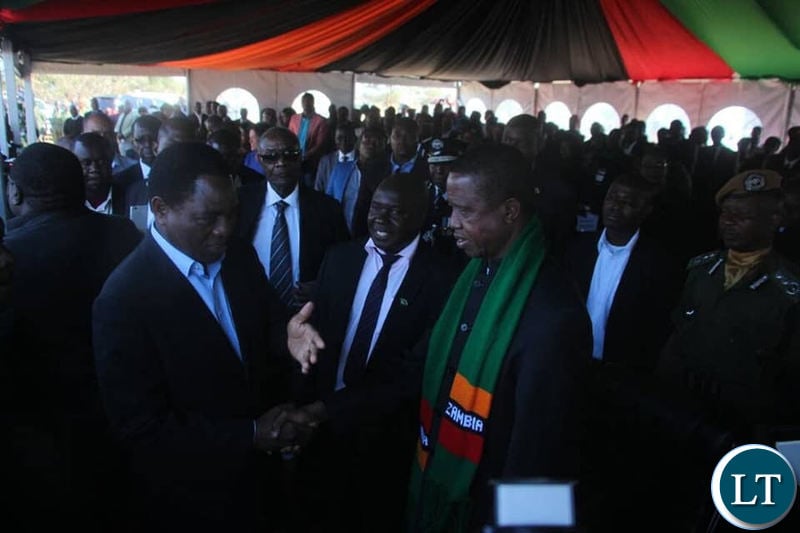 The Catholic Church has offered to reconcile President Edgar Lungu and UPND Leader Hakainde Hichilema to enable the country move forward in peace.
Saint Ignatius Parish Priest Father Charles Chilinda says the Catholic Church is ready to offer a platform for the two leaders to reconcile.
Father Chilinda was speaking today during the 4th memorial service of the late President Michael Sata at Saint Ignatius Parish in Lusaka which was attended by President Edgar Lungu.
Late President Michael Sata died on 28th October 2014 at the age of 77 at London's King Edward Seven Hospital where he was receiving treatment.
Father Chilinda noted that the issue of reconciliation between the two leaders has dragged for too long hence the need for them to come together and move forward.
And President Edgar Lungu said late President Michael Sata had only one message for the people especially those in PF which was to love one another and never bothered about one's tribe as he believed that humanity was one.
He said those who loved him want to carry on with his mission by continuing to do the positive things he did for the Zambian people.
President Lungu said he is humbled to have stepped in late President Sata's shoes and has committed to carry on with his vision.
He has also cautioned those in leadership not to encourage tribalism saying it will be demeaning for them to carry negative traits he never subscribed to.