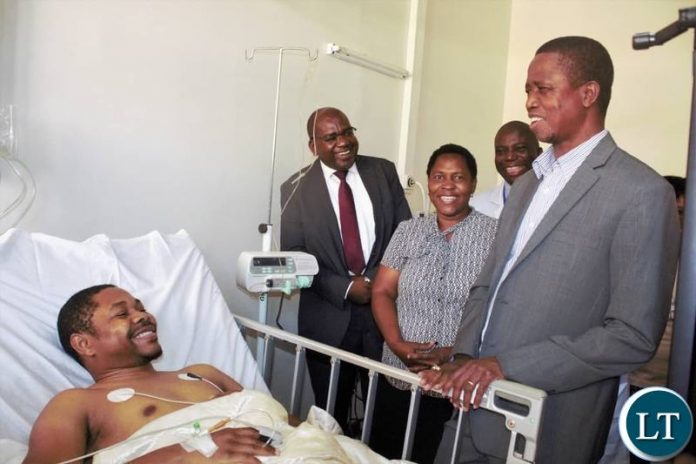 The 25-year-old Kidney donor has been discharged from the University Teaching Hospital (UTH) five days after the surgical operation.
Lead Surgeon Michael Mbambiko says the donor is in good health.
Dr. Mbambiko has also disclosed that the 31-year-old kidney recipient is still admitted to hospital where doctors are still balancing his body fluids.
The University Teaching Hospital (UTH) conducted the first ever Kidney transplant on Wednesday 24th October 2018.
A 12 man Zambian medical team was constituted to carry out the operation with the help of Indian experts.