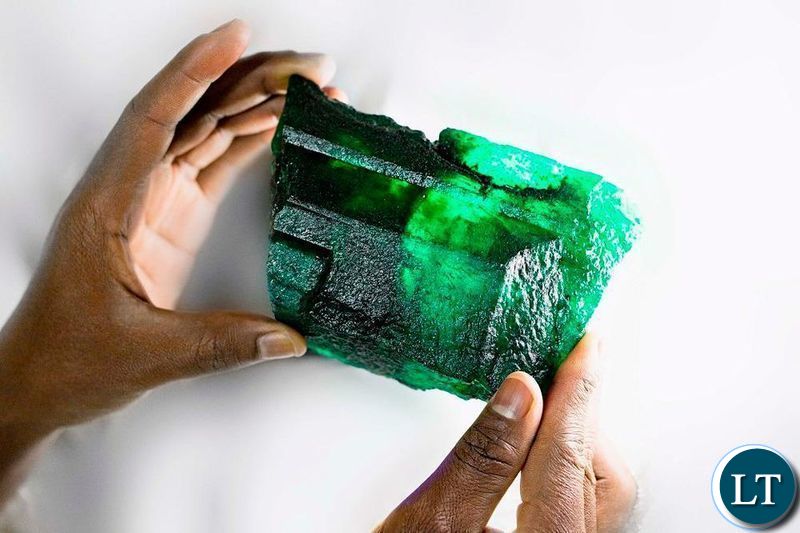 People in Lufwanyama should be able to directly benefit from the emerald wealth in the same way that the people in Mansa should directly benefit from the very valuable Manganese being mined there.
The Movement for Economic Emancipation (MEE) makes no apology of the fact that it is now about time Zambians were really empowered to take a real stake in the economy of the country.
First President Kenneth Kaunda and the United National Independence Party (UNIP) had good intentions with their Mulungushi Reforms of 1968 but the execution of those policies left much to be desired.
MEE will pursue Mulungushi Reforms Phase II (MRII) with the aim to ensure Zambians acquire stake in businesses across the country with priority given to local people!
Early this month, a 5,655-carat emerald crystal was unearthed at the world's largest producer of green stones at its Gemfields Mines in Lufwanyama and the locals may not even be aware of this development.
THANK YOU
Issued by MEE Information and Media Department
MEE – BRIEF INTRODUCTION
THE MOVEMENT FOR ECONOMIC EMANCIPATION was born out of THE 3RD WAVE MOVEMENT which was formed by a group of ordinary Zambian citizens coming from a broad spectrum of professional and business life who had decided that we had had enough and were sick, tired and fed up with seeing our nation being driven under the malaise of mediocrity, low expectations and break down in the rule of law.
We had had enough of the colonial and oppressive politics of division, enough of wanton corruption and abuse of state institutions.
Together we came to the conclusion that it does not matter what we do in our individual professional or business endeavours – if we do nothing about politics, we will be stuck in the cycle of mediocrity, low expectations, break down in the rule of law, colonial and oppressive politics of division, wanton corruption and abuse of state institutions till Kingdom come.
We have therefore decided to get involved with this citizen – led political movement to ensure we fix our politics in the most wholesome and fundamental way that is humanly possible to do and create a country that works for everyone in which how far you go in life is limited only by your personal drive, ambition and God's providence and a country in which God is the REAL master of the people while those who serve in public office are but servants of the PEOPLE.
Please visit THE 3RD WAVE movement website for more information.Click here