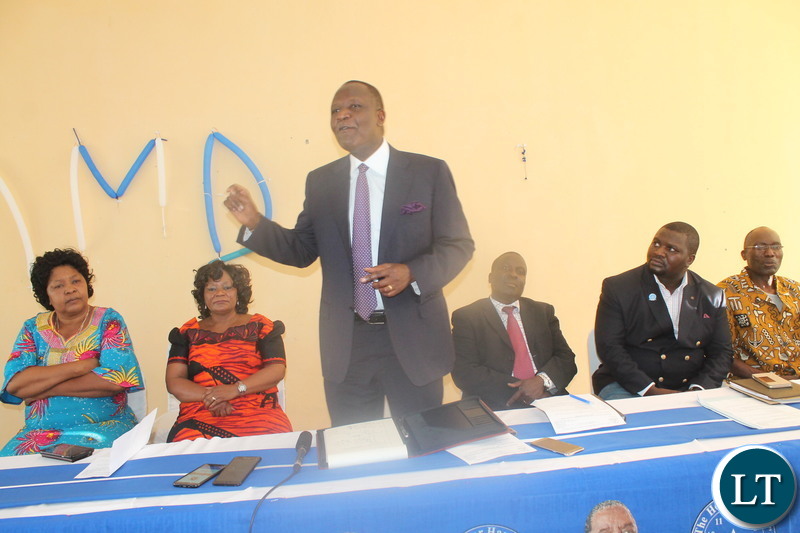 The MMD Die Hard Youth wing has applauded its party president Felix Mutati for having served as minister in the Patriotic Front Government.
President Edgar Lungu yesterday revoked the appointment of Mr. Mutati as Minister of Works and Supply and withdrew his nomination as Member of Parliament and replaced him with Lunte Member of Parliament Mutotwe Kafwaya.
MMD Die Hard National Youth Coordinator Gerald Chiluba said the decision by Mr. Mutati to serve in government was purely on the basis of wanting to serve the Zambian people and they are not shy to point at the success scored when he served as minister of finance and later minister of works and supply.
Mr. Chiluba said the party youth wing will take the recent development as an opportunity to embark on a more accelerated drive of party mobilisation.
He said the Youth wing will stand with Mr. Mutati and they look forward to tirelessly working with him in taking the party to higher heights.