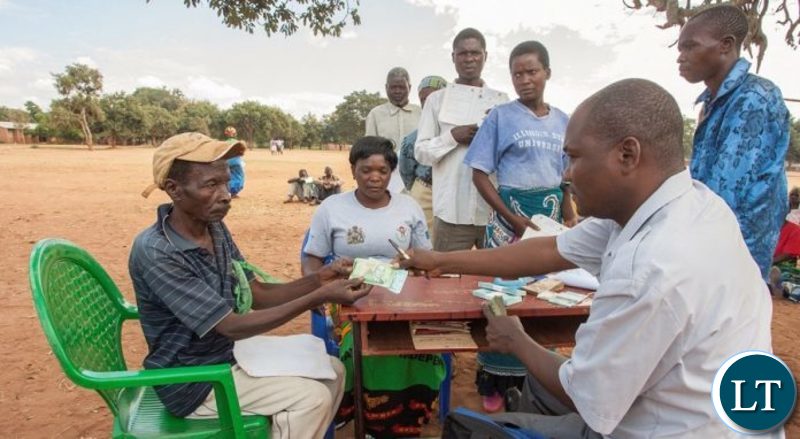 Government says it is developing a grievance mechanism aimed at enhancing the management of social cash transfer scheme.
Ministry of Community Development and Social Services (MCDSS) Acting Director Irene Munga says the pilot mechanism would increase accountability and credibility in the management of Social Cash Transfer.
The Acting Director said this when she led a team of cooperating partners who paid a courtesy call on Kalabo District Administration during an inception visit.
Mrs. Munga stated that the mechanism would accord beneficiaries and stakeholders a platform to officially express their concerns, complaints and dissatisfactions about Social Cash Transfer.
She said registered grievances would be tracked, analyzed and resolved through clearly defined rules and timeframes.
Mrs. Munga disclosed that the first phase of the Grievance Mechanism would be pioneered in five districts namely Kalabo, Mumbwa, Mporokoso, Kalulushi and Lusaka.
She added that the second phase would include Pemba, Solwezi, Mambwe, Mwense and Mpika districts.
And Kalabo District Commissioner, Fridah Luhila has thanked United Nations International Children's Emergency Fund (UNICEF) and International Labour Organisation (ILO) for complementing Government efforts in implementing social protection interventions.
Mrs. Luhila said interventions such as Social Cash Transfer eradicate social-economic inequalities and extreme poverty among vulnerable households.
She expressed optimism that the Grievance Mechanism would enhance service delivery in the disbursement and management of the Social Cash Transfer scheme.
Meanwhile, Social Welfare Officer, Joyce Zulu says an integrated set of envisioned roles and responsibilities, communication strategy, channels and tools as well as training strategy were being developed for smooth implementation of the pilot Grievance Mechanism.
Speaking during an inception meeting with the District Development Coordinating Committee (DDCC) in Kalabo, Ms. Zulu said the Grievance Mechanism would focus on common concerns such as service standards, irregular payments, exclusion and inclusion as well as erroneous exits of beneficiaries.
And speaking during the same meeting, ILO Social Protection national project coordinator Patience Matandiko urged the Church, civil society organisations and traditional leaders to actively participate in the pilot Grievance Mechanism.
The Social Cash Transfer scheme is one of the components of Zambia's social protection interventions through which monthly grants are given to vulnerable households who meet the required benchmarks.
[Read 184 times, 1 reads today]