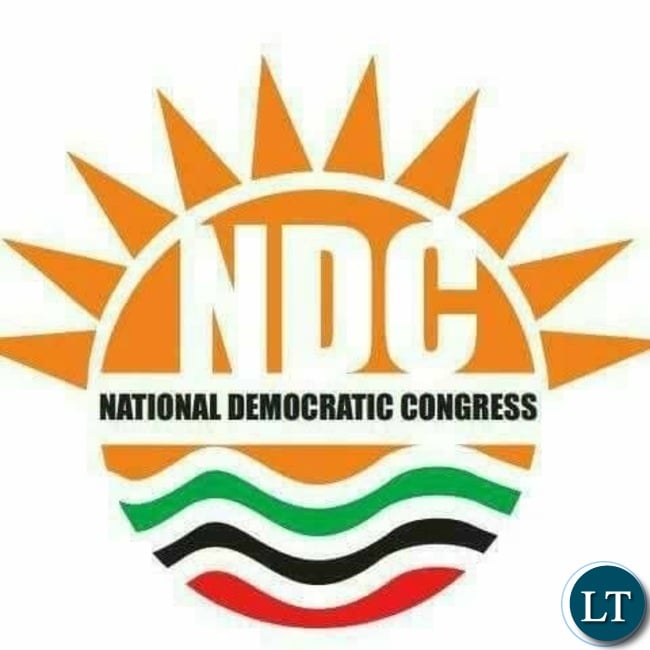 The National Democratic Congress is urging all its members on the Copperbelt to turn out in large numbers at Ndola Central Police station on Tuesday and offer solidarity to UPND leader Hakainde Hichilema.
The party says it abhors the continued persecution and intimidation of Mr. Hichilema on extremely flimsy and preposterous allegations.
"We believe comrade HH has not committed anything wrong by commenting on the Zaffico saga. The summoning of comrade HH by overly excited pf carders masquerading as police officers is barbaric," says NDC National Youth Chairperson Charles Kabwita.
"As NDC, we want to restate that copper belt police commissioner Charity Katanga is a pf Carder hired to cripple and silence the opposition. Katanga is being used by a bunch of desperate criminals to revert Zambia to a one party state," Mr Kabwita said.
He has since demanded that Ms. Katanga vacates public office in National interest.
"To our youths, let us join hands with our comrades from the Upnd by standing with comrade Hichilema. We are together in the struggle for a better Zambia and we are ready to die for our great Nation," he said.
He charged that fear and intimidation will not deter the members from thronging to Ndola in great numbers.
"Zambia is our heritage and we resolve to stand united with our colleagues from the Upnd to fight this oligarchic regime. Posterity will judge Charity Katanga and her minions harshly for tormenting innocent citizens," he said.