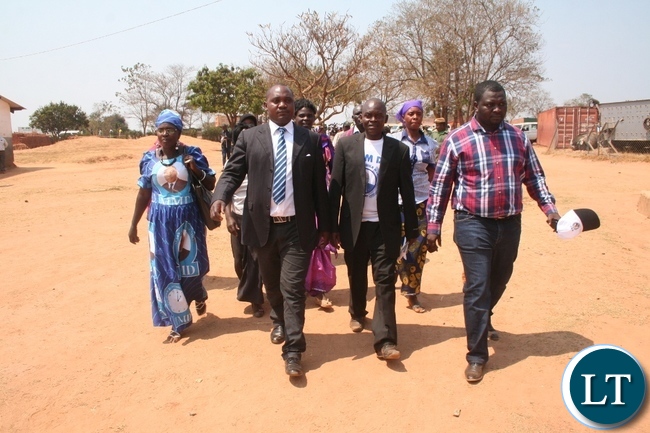 As National Restoration Party, we have learnt with shock that President Lungu yet again has exhibited selfishness and no care for the people of Zambia by nominating Mr Raphael Nakachinda the MMD Secretary General as Member of parliament to simply replace his President Felix Mutati and reward the MMD.
In his appointment, the President through his Press Aid Amos Chanda has told the nation without shame that this is merely to consolidate their relationship which is there between the PF and the MMD.
Mr Nakachinda has not been nominated on merit but simply on patronage. We have so many Zambians who can be nominated on merit to serve the nation but this action by the President to appoint people based on patronage and reward them has confirmed why the country has failed to prosper or develop under his leadership.
We urge the President to use his powers wisely by nominating people of high standing in society, people who have the love for the nation and people who can deliver and not praise singers. People of good reputation, people with a good background. Zambia will not expect anything from this nomination just like we have not seen anything from the appointment he made when he nominated Mumbi Phiri as Member of parliament.
We have no doubt that the president does not have people to advise him properly and his focus is only for people around him and not any other who can serve this nation. We condemn this appointment as it was not done on merit but simply patronage.
We also want the President to explain to people of Zambia why building a house of a former president at a huge cost is now a priority than building schools and hospitals for our children and our expectant mothers. 54 years of independence our mothers in many parts of the country still don't have proper access to hospital facilities and to see the President go to hand over a house to former President Rupiah Banda at that huge cost is so heart breaking. This is another misplaced priority by the President and his government.
We would like to urge the people of Zambia particularly those in rural areas to take keen interest in the manner this nation has been mismanaged by the PF government. Their priority is no longer to serve the people as per their pro poor slogan but simply to serve their interests and those who dine with them.
As we approach 2021, we hope Zambians will make a right choice and try a new leadership that will see our nation develop.
Issued by:
Frank Sichone
[Read 2,603 times, 1 reads today]