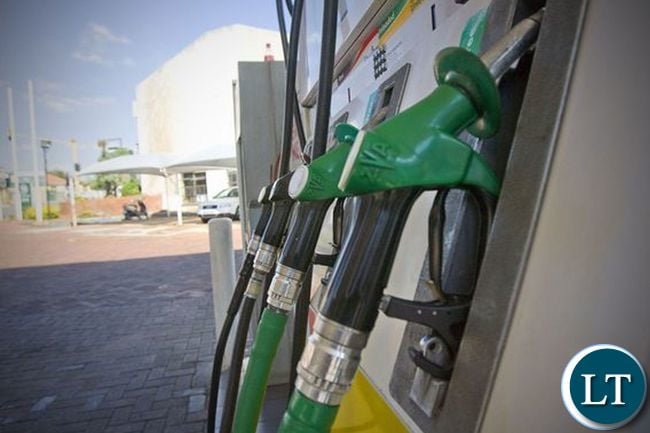 Green Party President Peter Sinkamba has advised government to take advantage of the falling oil prices to market the Zambian Kwacha and raise funds to liquidate the rising external debt.
The meltdown in the oil market has caught almost everyone off guard and is likely to significantly hurt oil producing country.
In the span of mere weeks, crude prices went from a four-year high to a full-blown bear market.
The oil crash whereby crude oil is down more than 30% from its recent peak, was triggered by a series of factors. This has come at a time when traders were expecting $100 per barrel.
US oil prices plummeted another 7% on Friday, breaking below $51 a barrel for the first time in 13 months.
President Donald Trump celebrated the oil crash.
"In Zambia, we should celebrate too, if we get smart about this whole thing. If Government is looking for big business to fund-raise, this is the best time. Of course we will buy oil cheaply and thereby significantly reduce the cost of fuel in Zambia. Though fuel price reduction could have a ripple effect on the economy, however, this is not where money lies. Money will be in the forex business as a spin-off from the downturn.
"At the moment, the Forex pair with good return is the USDZMW and can be a profitable investment option for petro-dollar investors during a down-turn like this one at the current rate of K11.86/USD," Mr. Sinkamba said.
"Based on forecasts, a long-term increase is expected. According to currency Forecast Systems, the USD/ZMW Forex pair is a good long-term (1-5year) investment. Forex rate prognosis for November, 2023 is 19.275. So, with a 5-year investment, the revenue is expected to be around +62.51%," he added.
"If you invested $100 this month, this may go up to $162.51 in 2023. Better still, if you invest US$3billion, your investment may go up to US$4.86billion. This is one way Zambia could indirectly make a big kill to service external debts during the down-turn, not the buying cheap oil," Mr. Sinkamba said.
ISSUED BY THE GREEN PARTY MEDIA TEAM
[Read 1,851 times, 1 reads today]