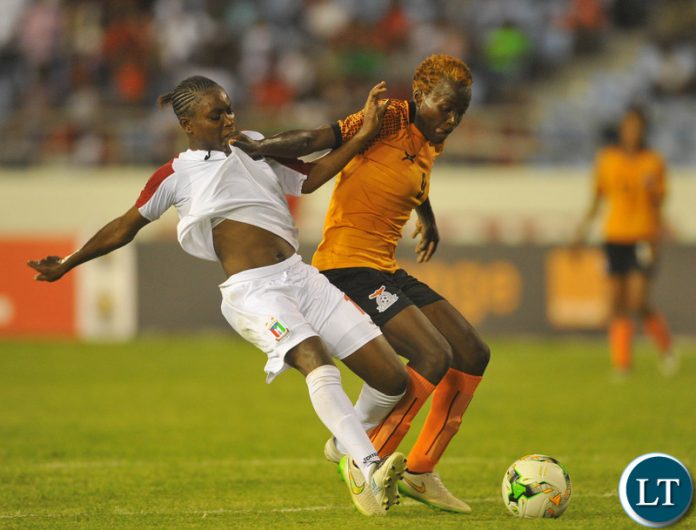 Shepolopolo's back-to-the-drawing- board moment at the end of their 2018 Women's AFCON lies at its roots.
It is one thing to qualify for a major competition and set grand targets but Bruce Mwape's job was clearly not an easy one after those two-and-a-half high level matches Shepolpolo played in Ghana.
Offensively, Shepolopolo showed they could hold their own even without the injured Barbara Banda when 18 year old Rachael Kundananji stepped up with her raw but ruthless power with shades of a certain Jacob Mulenga to score three goals at the tournament.
Kundananji showed true high level tournament temperament and was comfortable in her zone after a slow start in the qualifiers where she scored one goal but heated-up in the pre-AWCON build-up with a hat-trick in a 3-2 friendly win against Ghana.
Goalkeeper Hazel Nali too showed she was a dependable pair of hands with her grasp of the technical requirements between the posts and it will be quite hard to knock her off her perch as she continues to develop as Shepolopolo's number one.
However, the clubs have a lot of work cut out with regards imparting the fundamentals both defensively and in midfield on that side of the women's game.
The team did not have imposing defensive midfielder, a number one staple of any Zambian team, plus a creative midfielder for that matter while their aerial threat from set-piece play was naught, and one cannot solely bank on Mary Mwakapila's enterprising wing play.
Again, defensively, the backline was never comfortable or imposing with the ball at their feet and in the air and that will remain the team's underbelly going forward in Zambian women's footballs painful development.
In short, the onus is not on coach Mwape to develop these players but the club's to aggressively lighten his burden if Shepolopolo is to move beyond their best showing at a women's AFCON this year and the comfort zone of its customary COSAFA Women's Cup semifinal achievements.
[Read 613 times, 1 reads today]