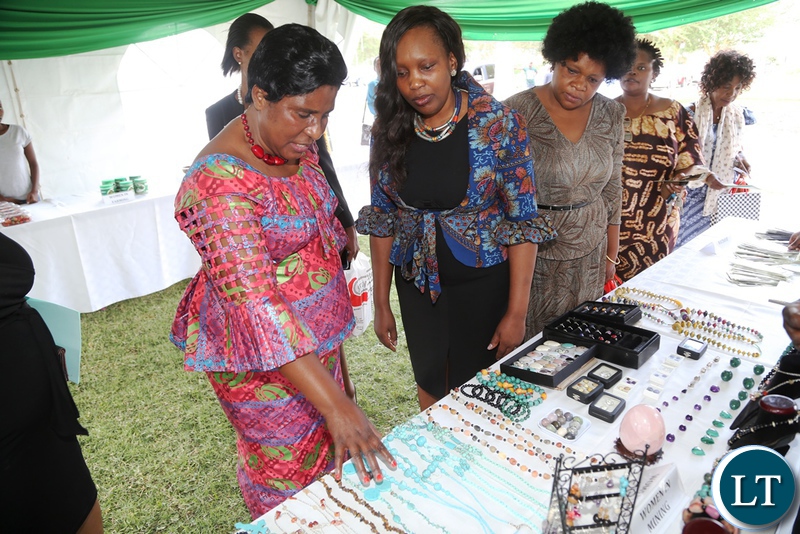 Minister of Gender Elizabeth Phiri says she advocates that Gender-Based Violence (GBV) in Zambia be non-bailable.
The Minister notes that punishment metered out on perpetrators of GBV is not enough because GBV victims suffers psychological harm for a long period.
Ms. Phiri said once cases of GBV are non-bailable, it will serve as a deterrent to would be offenders.
The Gender Minister said this last evening on "Sunday Interview on ZNBC programme monitored by ZANIS in Lusaka.
"No bail for perpetrators of GBV until the courts utilizes their full course," Ms. Phiri said.
She said as the country observes the 16 Days of gender activism which started on November 25 and ends on December 10th, her ministry is harmonizing stiffer laws on GBV.
She said women in Zambia experience different forms of violence including spouse battering, sexual abuse, exploitation, rape, defilement and incest.
During the programme, the Minister condemned defilers, rapists and social media abusers stating that they lack respect for women and girls.
"Regrettably, it's becoming a common occurrence an everyday basis. Barely a day passes in Zambia without the report of a case of violence against women, whether in a rural or an urban setting," the Minister said.
She also condemned GBV victims especially women who are in habit of withdrawing cases at the police as well as courts.
The Minister further said her ministry is working closely with civil society organisations, Victim Support Unit of the Zambia Police Service, Men's Networks, and cooperating partners in an effort to end GBV in Zambia.
She however, called on girls, women and men not shun away but report perpetrators of the vice to police and other law enforcement agencies in the country.
On gender equality, Ms. Phiri disclosed that she will soon table a bill to Cabinet to compel political parties to adopt more women in their structures.
She commended President Edgar Lungu for showing political will by appointing women to be at the helm of cardinal public institutions such as the Republican Vice President Mrs Inonge Wina, the Judiciary led by Ireen Mambilima among others who are in positions of governance.
Ms. Phiri, who is PF Kanyama lawmaker said, she will lobby President Lungu to use his creed to consider appointing women in Parliament.
Zambia joins the rest of the world in observing 16 Days of Activism against Gender-Based Violence running under the theme "Orange the World."
[Read 623 times, 2 reads today]