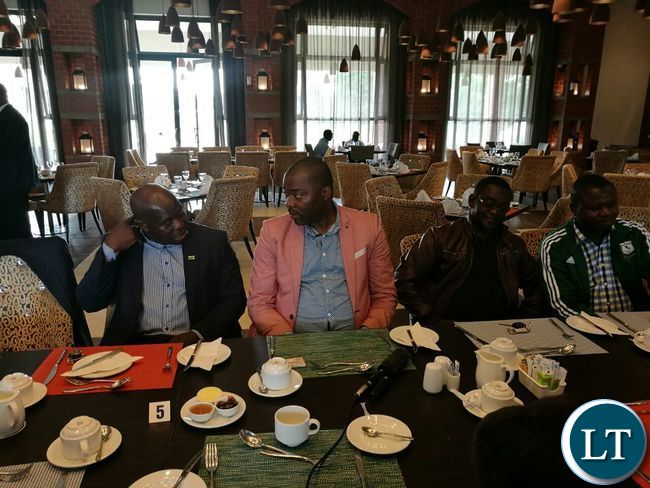 Patriotic Front members of parliament from the Copperbelt province have endorsed President Edgar Lungu as the party's sole candidate in the 2021 general elections.
Copperbelt members of parliament caucus committee chairperson Evans Chibanda says the outcome of the Presidential eligibility case was professionally done.
Mr. Chibanda who is also Mufulira MP told ZNBC news that the judgement has allayed a lot of speculations that were in the party.
And the Patriotic Front in North Western Province says the outcome of the Presidential eligibility case entails that there will be no speculations on who will contest on the PF ticket in 2021.
PF North Western Province Chairperson Jackson Kungo says the party in the province is excited that the matter has been put to rest.
Mr. Kungo who is also a member of the central committee has congratulated President Edgar Lungu on the historic judgement of declaring him eligible to stand in 2021.
He has told ZNBC news in a statement that as a party in the province, they never doubted the eligibility of President Lungu to stand for another term of office in 2021.
Mr. Kungo said the party in the province pledges total loyalty and support to President Lungu and the party.
He has urged PF members and functionaries to work and energize the grassroots to ensure another victory in August 2021.
And Lusaka Lawyer Tutwa Ngulube says it will be easy for the PF to win the 2021 General Elections following the Constitutional Courts decision to clear President Edgar Lungu to stand as a Presidential candidate.
Mr. Ngulube says this is because most Zambians have come to love the Head of State due to his humility and hard work.
He says the opposition were hoping the Constitutional court will stop President Lungu from contesting the election so that they can have it easy.
Mr. Ngulube says this can be seen from the outcry after the judgement despite the court having interpreted the constitution correctly.
He told ZNBC News that PF members should continue working hard to increase on the votes that were obtained during the last elections.