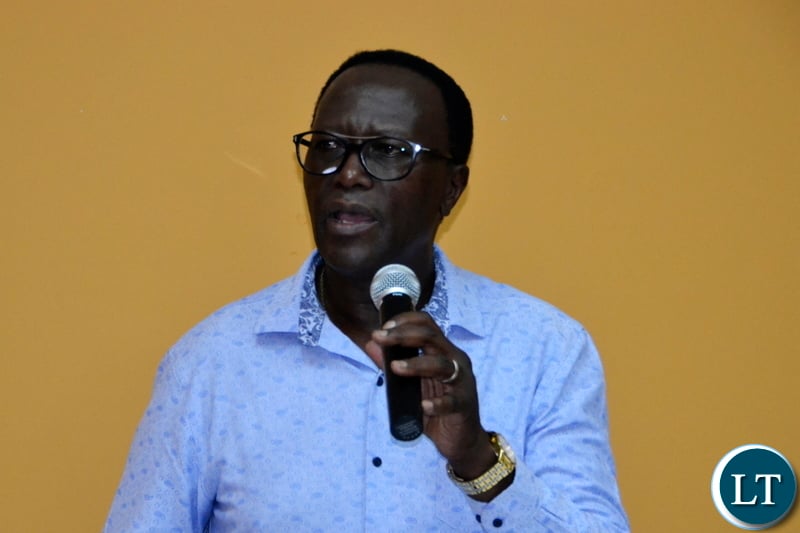 Eastern Province Permanent Secretary, Chanda Kasolo has warned that he will not shield anyone engaging in corrupt activities but will use his authority to ensure that perpetrators of the vice are disciplined.
Mr Kasolo said the region cannot develop in a corruption prone environment because it robs people of desired developmental goals.
Speaking in a speech read for him by Provincial Education Officer at the commemoration of the International Corruption Day in Chipata this morning, Mr Kasolo pledged to prioritize the fight against corruption by mainstreaming it in all programmes.
Mr Kasolo said Government prioritizes the fight against corruption saying that the enactment of the public finance management Act of 2018 will ensure accountability, transparency and effective utilization of public funds.
He noted that with the enactment of this law, it is evident that Government remains steadfast in the fight against corruption.
Mr. Kasolo stated that government recognizes the importance of young people in the fight against corruption because of their potential to bring a new culture of integrity at all levels of society.
He commended Anti-Corruption Commission (ACC) in the Province for engaging young people through various school club activities and the distribution of books from grade 5 to 12 by the commission in the region.
Meanwhile, Caritas-Chipata Governance Programmes Coordinator, John Zulu commended government for its efforts and political will in fighting corruption.
Mr Zulu has however charged that many Zambians have gone through pain and sufferings because of corrupt leaders in successive Governments.
And Acting ACC Regional Manager, Brian Mbewe said there is need to form integrity committees that help in combating corruption at institutional levels.
Mr Mbewe observed that there can never be development where corruption is rife as mismanagement of public resources lead to underdevelopment because money meant for development of the nation ends up in pockets of individuals.
He pointed out that corruption should be fought aggressively if the country is to attain meaningful development.