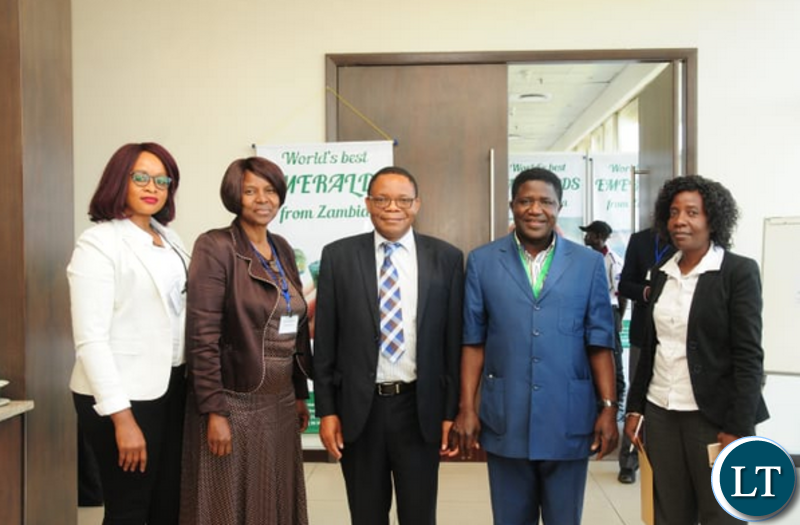 Gemcanton Investments Holdings Limited , Zambia's leading emerald miner has said that it is possible for any mining company to survive and operate profitably under the newly introduced tax regime.
Gemcanton Director Abudoul Ba said that there was nothing wrong with the decision taken by government to replace Value Addition Tax (VAT) with Sales Tax for the Mining Industry.
Mr. Ba said that it was unfortunate that some mining companies are threatening jobs cuts and suspending future development projects over the change in taxation regime.
Mr. Ba told ZNBC News in Lufwanyama that the changes made to the taxation regime should not come as a surprise because the taxes were already there.
Mr. Ba urged mines and all those in the Extractive industry to support Government over the new taxation regime which comes into effect on January 1, 2019.
Meanwhile the company which employs over 1,000 permanent employees has invested over 46 million US dollars in the development of a mine in North Western Province.
Mr. Ba said currently exploration works and other infrastructure development projects are being undertaken at the Mine site in Kasempa.
And Copperbelt University mining Expert Peter Chileshe has urged the mining companies to dialogue with government over the issue because the matter has the potential to injure the economy.
Professor Chileshe said that government and the mines must sit and find a common ground on the matter.