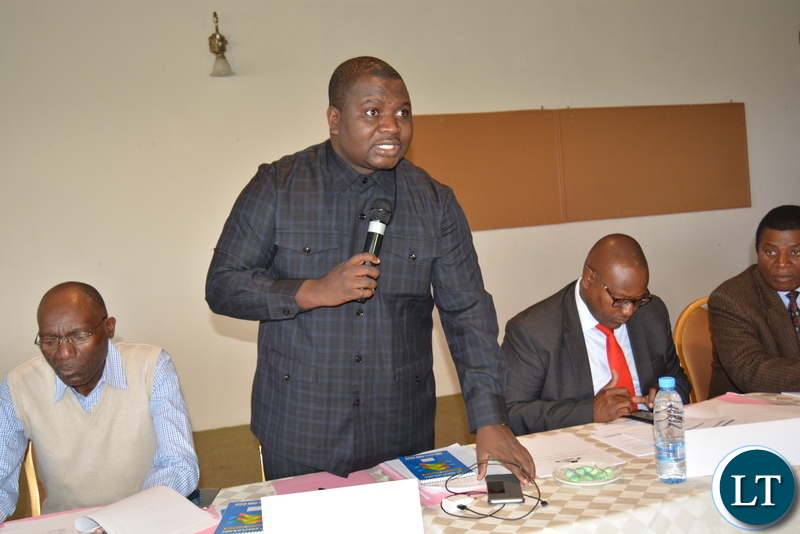 National Secretary for the Movement for Multiparty Democracy (MMD) Raphael Nakacinda has in subtle manner responded to the propaganda against him on Zambian watchdog and in the Mast newspaper by saying the festive season should be used to unite the nation as opposed to spreading propaganda against one another.
In an apparent direct response to watchdog, Nakacinda took to social media in his latest Christmas message on his facebook page, saying instead of spreading hatred that has engulfed the nation and spread by social media in recent times citizens especially politicians should preach forgiveness and love.
He said Christmas should not be seen as a time to only share material gifts but an opportunity to care for one another.
"As a politician I believe that, the true gifts of Christmas are not material, malice, hatred and propaganda but rather the opportunity to share the festive season with those whom we love and cherish. It's a period to find ourselves, to fetch for one another, to loathe our neighbors good and reach out to those in need.
"I say this with a hope that the hate and lies being spread in our time on social media and news platforms does not recreate us into senseless people uncaring for what happens to our neighbor," he said.
Nakacinda further said people should not try to redefine the period by sowing seeds of hate and negative propaganda and character assassination.
"This season always reminds us of a culture of forgiving one another, exchange love for hatred, exchange kindness for bitterness, exchanging truth for lies, and showing compassion towards neighbors. We should never attempt to redefine such a period by sowing seeds of hate and negative propaganda and character assassination.
"This seasons accords us an opportunity individually and collectively as a nation to exchange gestures of love compassion and kindness towards one another. This is not a season to propagate malice and character assassination," he said.
The MMD CEO added "As you celebrate with family and friends during this Festive Season, I urge all Zambian to do so responsibly. I also call on all Zambians to remember the less fortunate, and to spread to them festive cheer by sharing with them the love and blessings of the Season."
[Read 7,399 times, 4 reads today]