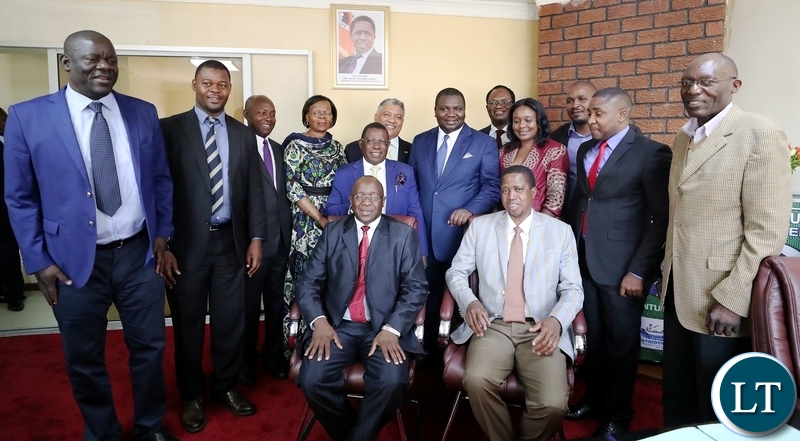 The Zambia Centre for Inter-party Dialogue has postponed the Political parties consultative meeting scheduled for tomorrow.
ZCID Spokesperson and Board Member, Jackson Silavwe said that the postponement has been necessitated by the need for the three church mother bodies and ZCID to conclude negotiations on the Memorandum of Understanding and Structure of the national dialogue process.
In a statement to ZNBC News this evening, Mr. Silavwe said the Church and ZCID need to also generate a consensus agenda that has the confidence of all political parties and stakeholders.
Mr. Silavwe said that this was to eliminate any possibility of failure of the important national exercise.
Mr. Silavwe also said at the request of members of ZCID, the board held an Emergency meeting where they resolved to postpone the Consultative meeting.
Earlier, State House had said that they had not received any formal invitation for tomorrow's National Dialogue and Reconciliation meeting scheduled for Kapingila House in Lusaka.
Presidential Spokesperson Amos Chanda said that President Edgar Lungu was ready for dialogue any time as per programme set by the Church.
Mr. Chanda explained that since the two meetings the President has held with the Church mother bodies, there has been no formal invitation and programme from them and the Zambia Centre for Interparty Dialogue.
Meanwhile, President Lungu is tomorrow expected on the Copperbelt for a two-day working visit. Mr. Chanda told ZNBC News that the President has an engagement in Kitwe tomorrow afternoon and on Saturday morning.
[Read 1,566 times, 1 reads today]