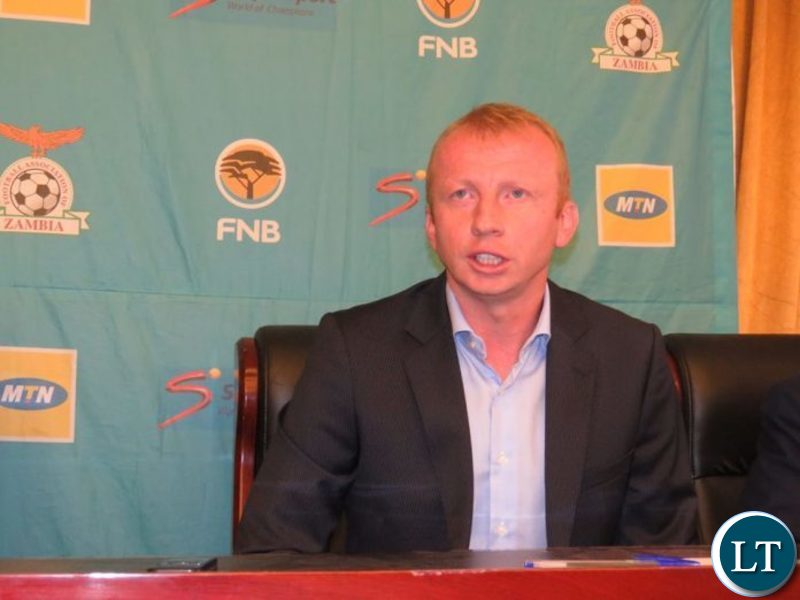 The Football Association of Zambia have disputed reports that it has extended Sven Vandenbroeck's contract as Chipolopolo coach.
Vandenobroeck's mandate is set to end in March, 2019 after he failed to qualify Chipolopolo to the 2019 AFCON.
The Belgian-born coach was handed a short-term performance-related contract last July following the departure of Wedson Nyirenda who quit in June to join South African club Baroka FC.
"His contract ends after the Namibia game in March," FAZ vice president Rix Mweemba said.
"After that, the executive committee of the Football Association of Zambia will sit down to chart the way forward with the stakeholders; the major stakeholder here being the government.
"So, his contract ends in March and that is when all determinations will be made but Sven Vandenbroeck is still the national team coach until then."
Chipolopolo will host Namibia in the home sides' dead-rubber Group K fixture on March 23 to close its 2019 AFCON campaign.
Vandenbroeck has so far overseen five Chipolopolo games-four of those competitive matches and all in the 2019 AFCON Group K qualifiers.
He won one, drew one and lost two Group K matches while his other victory was in a friendly away to Gabon.