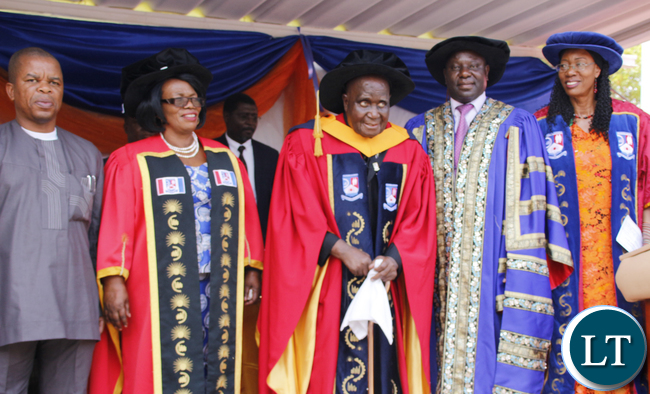 Government has extended the provision of Higher Education loans to 5 public Institutions. Ministry of Higher Education Public Relations Officer, Chiselwa Kawanda said that 1 000 scholarships will be awarded this year to Palabama University, Chalimbana University, Mulungushi University, Mukuba University and Nkhwame Nkurumah University.
Ms. Kawanda told ZNBC News that the extension has been necessitated by loan recoveries the ministry has been undertaking from September last year.
She said that of the 1 000 Scholarships, 40% will be given on merit.
Ms Kawanda said that 30% will be awarded to females, while another 30% will be given to applicants from rural communities.
And the Patriotic Front on the Copperbelt has welcomed the decision by the Government of the Republic of Zambia to extend student's loans to five more public universities in 2019.
PF Copperbelt Vice Chairman Christopher Kang'ombe said the step is unprecedented because in the past only students from CBU and UNZA were considered for education loans.
"With this decision, more students totalling 1000, coming from poor families will have equal opportunities to get educated and acquire the qualifications to compete for employment opportunities in the job market," Mr Kang'ombe who is also Kitwe Mayor said.
"This is in line with chapter 1 on education under pages 8 to 15 of the PF manifesto booklet 2016- 2021. We promised better education from primary to tertiary level and increasing number of students loans is a fulfillment of this pledge."
[Read 6,477 times, 1 reads today]